← Return to all Blog Posts
Complete Student's Guide to Ecclesall Road
24/10/2019
At Gnome Students Home we always say there's no place we'd rather be than Ecclesall Road. The three-mile stretch sums up just about everything we love about Sheffield. Gorgeous green spaces, the perfect blend of chains and independent restaurants, quirky coffee spots, quaint shops, a bit of culture, and of course, the bustling bars and pubs.
Not only is it a fun, lively area, but it's also conveniently located for making the trip into town and University - all things considered, we think Eccy Road is the perfect student base.
With so much to do, eat and drink – you need a hand breaking it down. Luckily for you, we've put together a comprehensive guide to one of the best spots in the whole city (world!).
Go Outdoors
Sheffield is the outdoor city. We have more trees per person than any city in Europe, so you have to expect that there will be some lovely green spaces to spend time in.
Luckily for you, there's two on Ecclesall Road - both sharing history, beauty and culture in equal measure. So, when you need a break from studying or just want to enjoy the fresh air, you have options:
First up, the biggest of the two, is Endcliffe Park. It's located where Ecclesall Road intersects with Sharrow - and it's huge! Opened in 1887, it was created to mark Queen Victoria's Golden Jubilee, which explains the statue at the entrance.
Filled with duck ponds, riverside walks, woodland space and a lot of greenery - it's the perfect place for chilling, ball games, walking, picnics.
Endcliffe also hosts plenty of events, from Prosecco in the Park to the weekly Parkrun on Saturdays, 9am. Annual celebrations such as Sheffield Pride, fun fairs, the Easter duck race and more take place here too.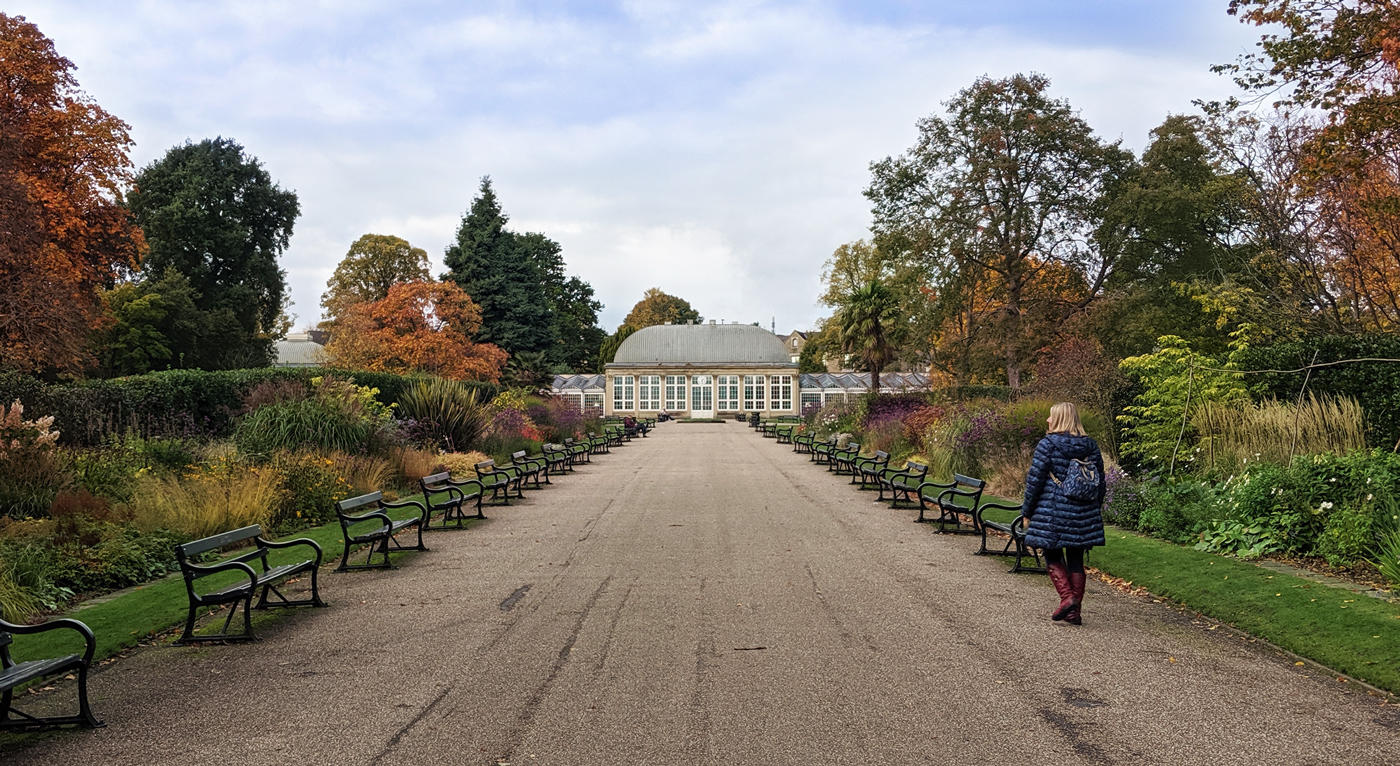 The other, just up the road from Endcliffe Park, is the Botanical Gardens. Originally created in 1836, this park is an integral part of Sheffield's cultural and social identity - renowned for its charm, listed monuments and having over 5,000 species of plants.
Upon entering the park, you can't miss the Grade II listed glass pavilions - the perfect backdrop to such a wonderful park! Inside these glass houses, you'll find plants from across the world, and sometimes, if you're lucky, you might see a wedding taking place inside here.
Like Endcliffe, The Botanical Gardens host plenty of events each year. We recommend 'Illuminate the Gardens' - every November, the garden's features are highlighted with a stunning light show and fireworks display - there is also a bar and plenty of Sheffield's street food vendors in attendance, so it's always a fun night!
Going Out For Tea
Ecclesall Road is a foodies' heaven, with independent restaurants serving cuisines from across the entire globe, as well as the more familiar chain restaurants that just hit the spot sometimes.
Ashoka
Ashoka is Sheffield's oldest Indian restaurant, nestled deep within the buzz of Ecclesall Road. They cook up tasty authentic dishes in a comfortable, modern setting. Arctic Monkeys naturally kicked off their AM world tour with a meal here - it's a restaurant you have to tick off your Sheffield bucket list.
All Siam Thai
If you like authenticity, you're going to love flavour merchants All Siam Thai, since their fresh ingredients bring a piece of the Far East to Sheffield. Their wide-ranging menu, friendly staff and tranquil environment is why the eatery continues to go from strength-to-strength.

Graze Inn
Family-run and independent, Graze Inn is a gastropub with all the makings of a Sheffield favourite. They create high-quality, traditional dishes such as fish & chips and burgers - as well as their signature charcoal oven menu which offers something a little different. Students can enjoy 10% off here.
Maranello's
Award-winning Italian food, made fresh-to-order, in a family-run restaurant. What's not to love about Maranello's? They're as genuinely Italian as they come,with a beautiful range of pasta, risotto, pizza and more on the menu. They also offer a bring-your-own-wine service Sunday-Thursday, which makes it a perfect haunt for groups of students.
Chain Restaurants
If you're looking for something a little more familiar, you're spoilt for choice with popular franchises and chains dotted throughout Ecclesall Road as well. Maybe you're feeling a little cheeky and want to head to Nando's, lucky you - there's one here and it sits right next to Pizza Express and Taco Bell.
If you walk in either direction from these three restaurants, you'll meet some more famous faces; with Carluccios, fast-food specialists Burger King, meaty favourites Red's True BBQ, KFC and Bistrot Pierre all residing on this road.
Brunching
There are no rules to brunch and that's why we love it - and on Ecclesall Road there are a couple of places that deliver the perfect range of brunch; from a big plate of pancakes to a hearty full english.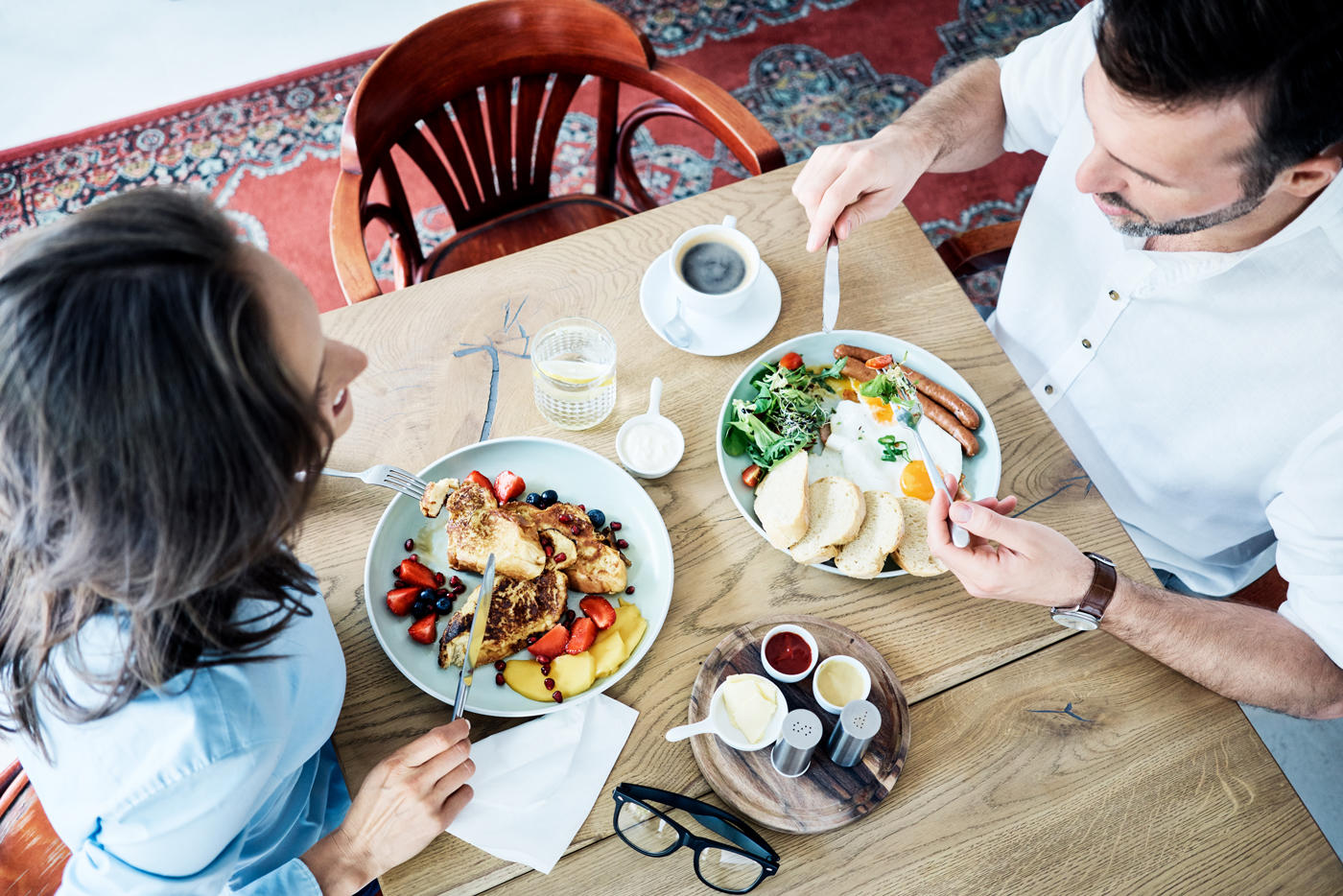 Nonna
Nonna serves a daily brunch menu between 8:30am and 1:30pm Mon-Sat and 9am-2pm on Sunday (which we all know is a great day for brunching!) While they have a whole range of classic brunch foods catering for all, an interesting pick from Nonna's is their 'Colazione Inglese all' Italiana' which is a full English, Italian style.
Amaro Lounge
Amaro Lounge by name, lounge by nature - dining in this quirky restaurant almost feels like being in your own living room. Although the menu runs all day, they have an extensive brunch menu that caters for all including vegans, veggies and those with a hangover. Naturally, there are plenty of avocado-based dishes, as well as Mediterranean twists on breakfast to the simple jam on toast.
Going Shopping
This area is well-known for its charity shop offerings - there are, and we're not exaggerating, tonnes on this street. With the sheer volume and popularity of them, you're pretty certain to find a gem while sifting through.
Sheffield Makers Hunters Bar
Snuggled on the corner of Ecclesall Road, Sheffield Makers celebrates the creatives of this city. If you're looking for an inimitable gift, some quirky homeware, unique greeting cards or a piece of Sheffield - this is the place to go!

Mookau
If you need supplies for lectures, but don't want to compromise on design, quirky gift shop Mookau is stocked with lovely items that are handpicked by the team. Act fast, though, their academic diaries are very popular!
Design Studio
Since 1982, Design Studio has been bringing some of the most unusual products, such as their Rabbit Lamps, to Ecclesall Road. Fancy freshening up your room? You'll find something at this shop.
Ecclesall Beer Club
Sheffield is famous for its ale so naturally, Ecclesall Road has some of the finest watering holes that the city has to offer.
The Beer House
We'll start with The Beer House, which was miraculously transformed from an e-cigarette store to Sheffield's first micro-pub. There's fantastic rotating beers available, a roaring fire and a cosy capacity of 40 people. You should check out their lively quiz on a Wednesday too.
The Eagle
Thornbridge Brewery has a number of taprooms and pubs across South Yorkshire, so it was about time they opened one on 'Eccy Road. The Eagle is an emporium of craft beer - showcasing the latest flavours from the local brewery, as well as a selection from further afield. Believe us, you need to try a pint of Jaipur.

Portland House
Like the previous pair, Portland House focuses its efforts on providing a high-quality and extensive drinks menu. There are 40 different gins to try, over 10 whiskeys and rums, as well 6 rotating cask ales and 9 ever-changing keg lines. Take advantage of a 10% discount every Sunday-Thursday.
The Nursery Tavern
Affectionately named 'The Tav', The Nursery Tavern have created a wonderfully-friendly atmosphere over the years. This pub offers a great line of drinks, food, and is complemented by a contemporary interior - complete with exposed brick and neon lights. There's a reason this is a popular student haunt!
Where Can I Watch My Team?
There are multiple dedicated sports bars on Ecclesall Road - that's right, multiple! Differing in size, you can decide how you'd prefer to watch your favourite team or sport in action.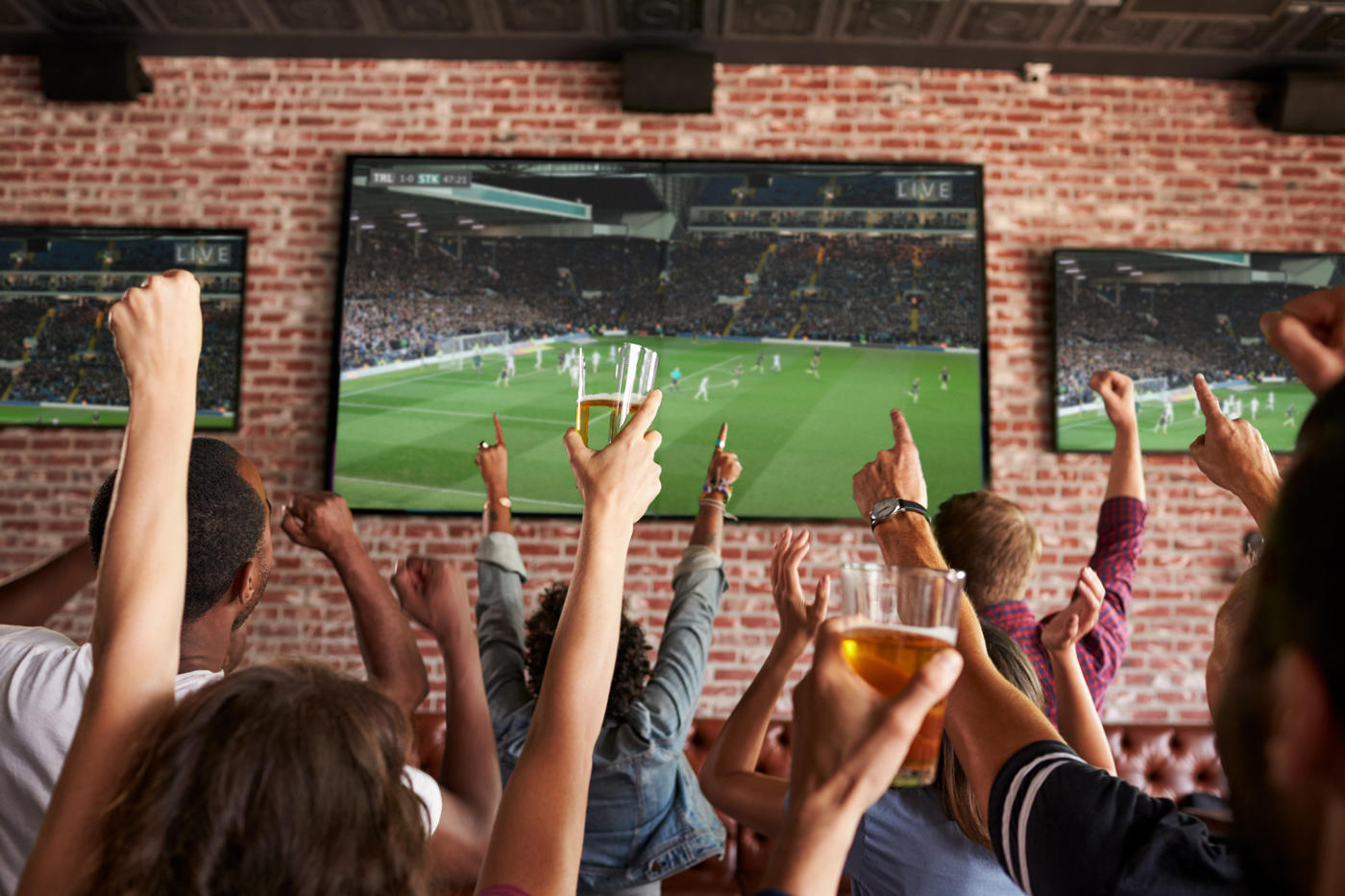 Let's start with Champs, at the bottom of the road. This US-style bar is huge for starts, which is how they've managed to fit in 30 HD screens, games consoles, pub games such as pool, and plenty of spaces for you to sit down and tuck into their bar menu. Showing everything from football to F1, and serving everything from beers to cocktails - this place will entertain a large group comfortably.
So what else is there? Sports and beer fans rejoice, from the previous owners of Champs, Sport Shack is Sheffield's first micro sports bar. Their slogan is "small on size, big on atmosphere" and they certainly deliver. Well-priced beer is paired with great bar snacks and multiple screens showing as much sport as possible. For a more detailed review of Sport Shack and some other sports bars in Sheffield, check out our guide to Sheffield's best bars.
Sweet Tooth
By now we're sure you're thinking, where can I go to get my sugar fix? Don't worry, Ecclesall Road has some marvellous offerings in the realms of sweet treats.
Cocoa Wonderland was started by two best friends, who balanced their studies at Sheffield Hallam University with a part-time job in a sweet shop. After graduating, the pair decided to create their own magical confectionary and experiences. These include handmade chocolates, old fashioned sweets and a special chocolatel-y afternoon tea. This vibrant shop truly is a sugar utopia.
On a side street of Ecclesall Road called Hickmott Road, Baked have then spent years perfecting their decadent brownies, cupcakes and doughnuts recipes. Best of all, they're vegan and free-from - so no matter the dietary requirement, everyone can take a bite of these glorious baked goods!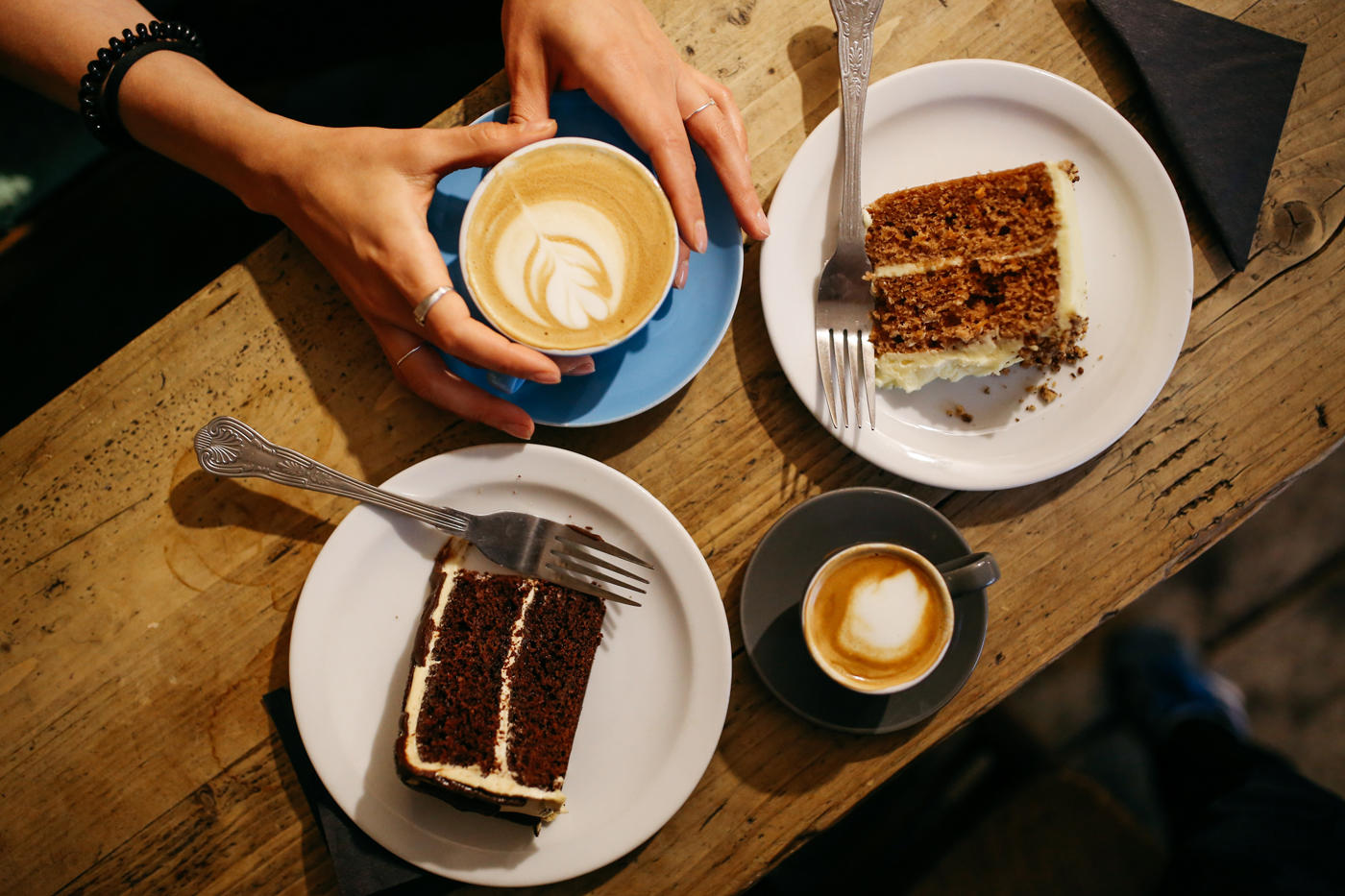 Weekly Shop
With all of these incredible places to eat, have coffee, get a pint, watch sports and more - surely there should be no more room on Ecclesall Road.
Not quite. The expansive road has spots all over for students to pick up their groceries, including the very convenient Sainsbury's Local, Co-op Food and Tesco Metro.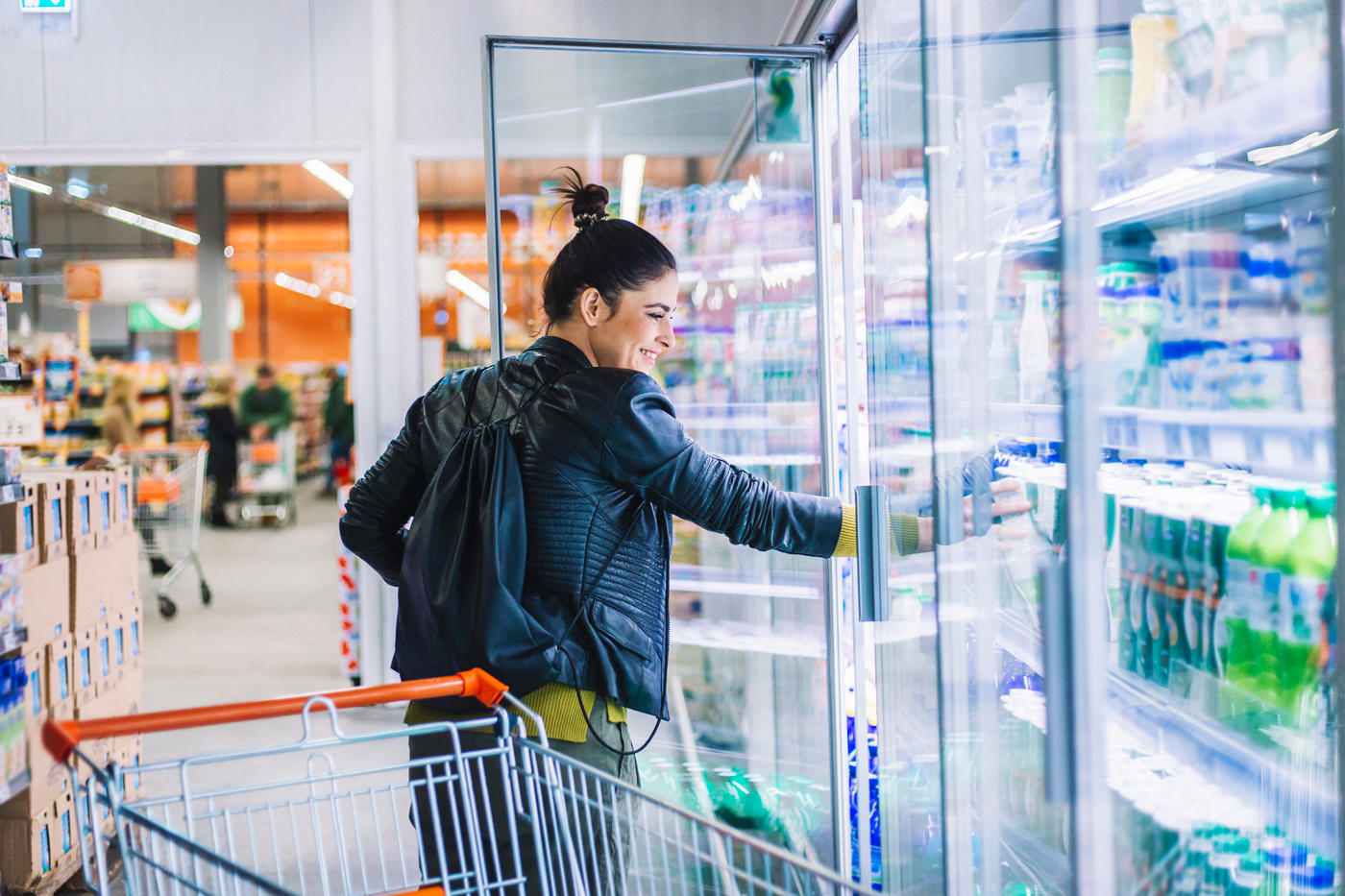 If it's in your budget, or if you're simply on the hunt for yellow labels at 7pm on a Thursday night, there's a large M&S Simply Food and an even bigger Waitrose at the end of the road.
Venture to Sharrow Vale Road
If you've managed to exhaust Ecclesall Road's finest establishment - fear not. Just tucked behind is a street called Sharrow Vale Road. Here, you'll find some neat spots to eat, explore and drink.
The first thing you'll see when you step onto Sharrow Vale Road, just a few steps across from Sheffield's Maker shop, is the Greedy Greek. This is a beloved Sheffield restaurant and takeaway - it does what it says on the tin, delicious Greek food, at a great price too!
Just a few doors down is Porter Pizza who, with their authentic wood-fired oven, bring a slice of Naples to Sharrow Vale Road. Grab a slice on the go or sit down to tackle the full thing inside their snug shop.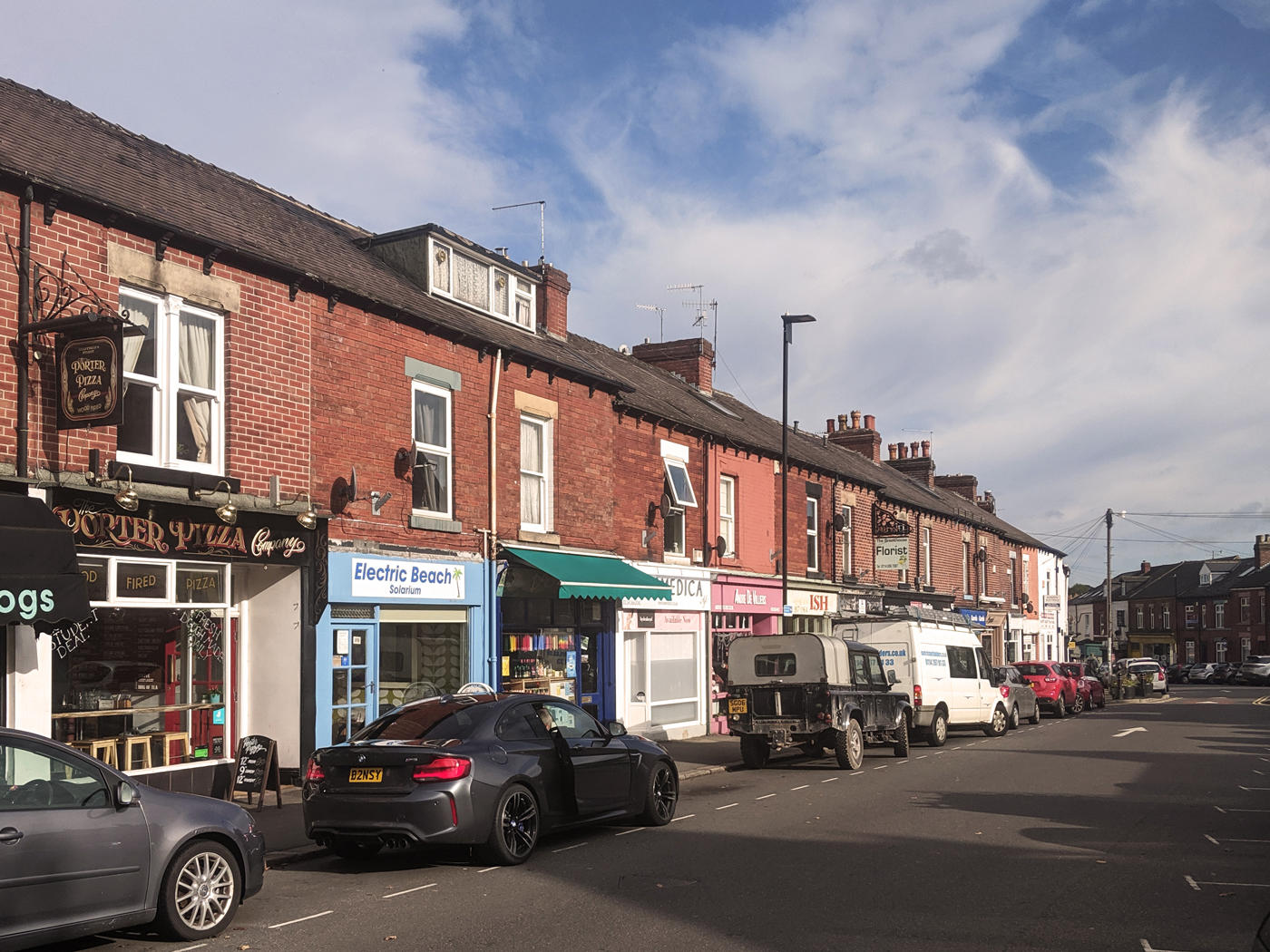 By now, on this quick tour, you're bound to be full of Greek food and pizza - so take time to stop in Mckee's Gallery. Pete Mckee is Sheffield born & bread, and it shows throughout his work. In here, you can view his original paintings and maybe buy a print or two.
Unwind with a pint and board game further down the road, at The Lescar Hotel. There's a warmth and familiarity to the Lescar, with a range of seasonal ales to try and cosy seats to sink into - it certainly is a great place to relax with friends.
Final stop: dessert! After all this exploring, surely you have a hankering for something sweet. Fear not - Eve Kitchen deliver the finest small-batch, handmade doughnuts to Sharrow Vale Road.
Stones' Throw
Another bonus to Ecclesall Road is its proximity to just about everything. So when the time comes and you need to leave our beloved Ecclesall Road, there's no stress - the key places are easily accessible.
As a prominent student area, naturally, both Universities are close to Ecclesall Road.
For Sheffield Hallam students, there are two different campuses - one on the Road itself, opposite to our friends at Graze Inn. The other campus is in the city centre, including the Student's Union, visible from the train station. You can walk here in as little as 15 minutes or take the bus (there are plenty of routes) for an even shorter journey.
The vast majority of University of Sheffield buildings are located near the Royal Hallamshire Hospital, just outside of the city centre. From Ecclesall Road, you can easily walk to this campus in around 25 minutes. Alternatively, you can get multiple bus routes to this campus.
Similarly, the city centre is easily accessible by foot and bus. There are plenty of bars, restaurants, shops, museums, galleries and generally a lot of things to do around here!
If you ever find yourself looking for a change of scenery, Kelham Island is one of the most exciting parts of the city. The industrial area has been transformed - new bars, microbreweries, coffee shops, barbers and restaurants fill the streets nowadays. It has retained its original charm too and some of the longest-standing pubs are still here, such as The Fat Cat. It takes about 10 minutes to get to Kelham in a taxi.
Finally, one of our favourite things about Sheffield is that you're as close to the calming Peak District as you are the hustle and bustle of the city.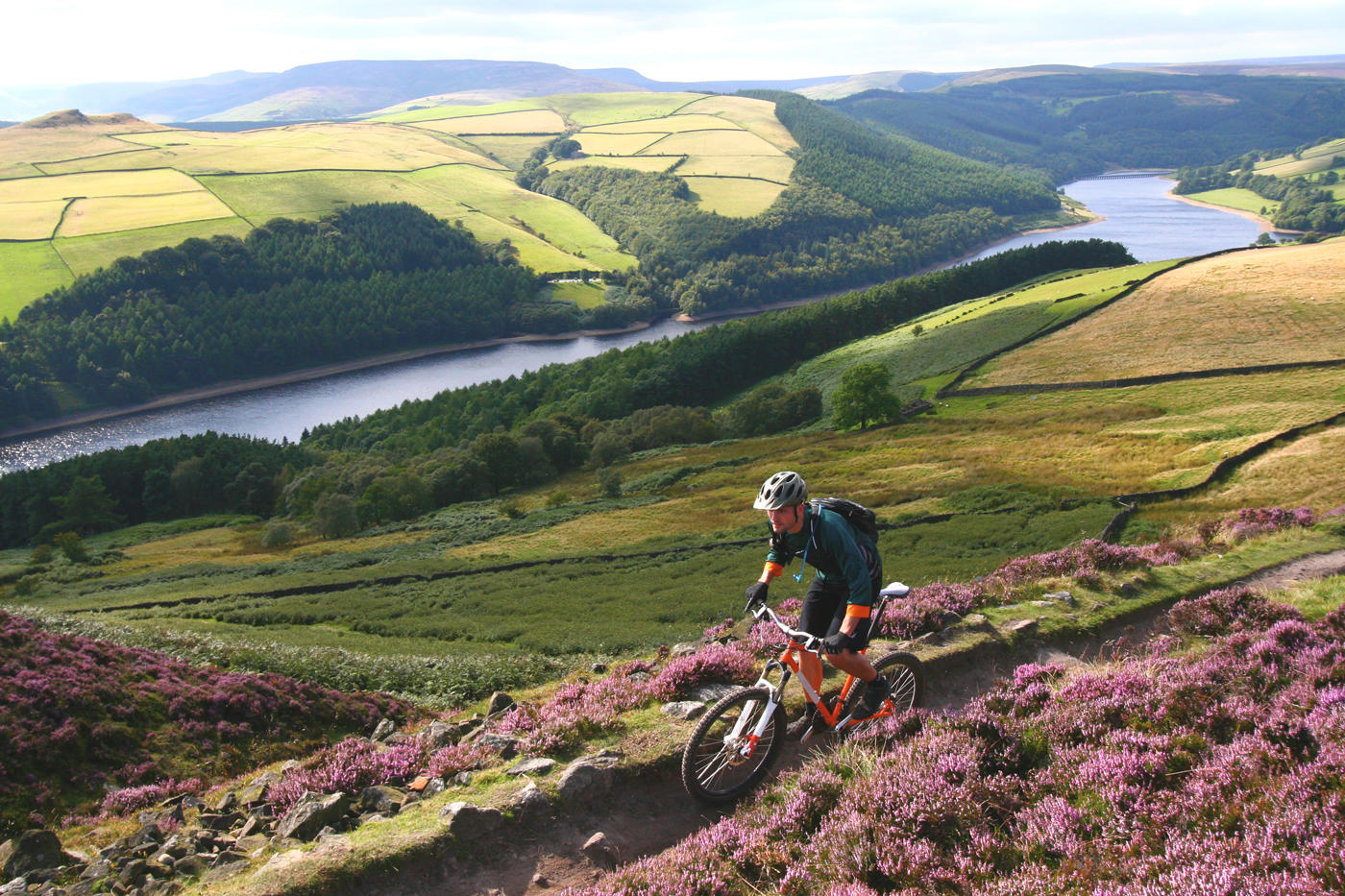 The stunning Ladybower Reservoir is a mere 15-minute drive and the quaint town of Castleton is just 30 minutes away - we can't recommend enough that you take advantage of this. If you don't have access to a car, the 271 bus will take you from outside Endcliffe Park to Castleton!
Sheffield Student Accommodation
Looking for student accomodation in Sheffield? Gnome Student Homes can help. Check out our full list of Sheffield student accommodation here.