← Return to all Blog Posts
Sheffield's Amazing City Parks: An Expansive Guide
09/07/2019
In 2019, we worked with local digital agency Evoluted to produce an awesome guide to Sheffield's 13 'city' parks. Determined by Sheffield City Council, these green spaces are undoubtedly one of Sheffield's greatest selling points and we've created this guide with Evoluted to provide a superb local resource to encourage students, locals and visitors to enjoy The Steel City's great parks.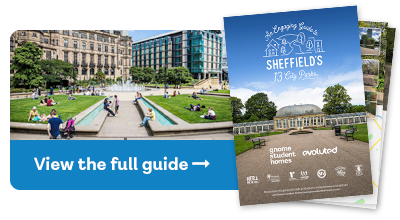 The guide was produced with contributions from a number of great local organisations too:
Sheffield Mind
Sheffield Wednesday
SIV Sheffield
Walking for Health & Step Out Sheffield
Her on a Hill
Thanks to all those who made this possible.
In addition to the PDF, we've also produced this blog to celebrate the parks too:
Norfolk Heritage Park
With more than 28 hectares of green space and great views over the city of Sheffield, Norfolk Park has been popular with students and locals alike since its creation in the 1990s. At a time when the city's parks were falling somewhat into decline, it offered a superb outdoor space for Sheffield's population to enjoy themselves.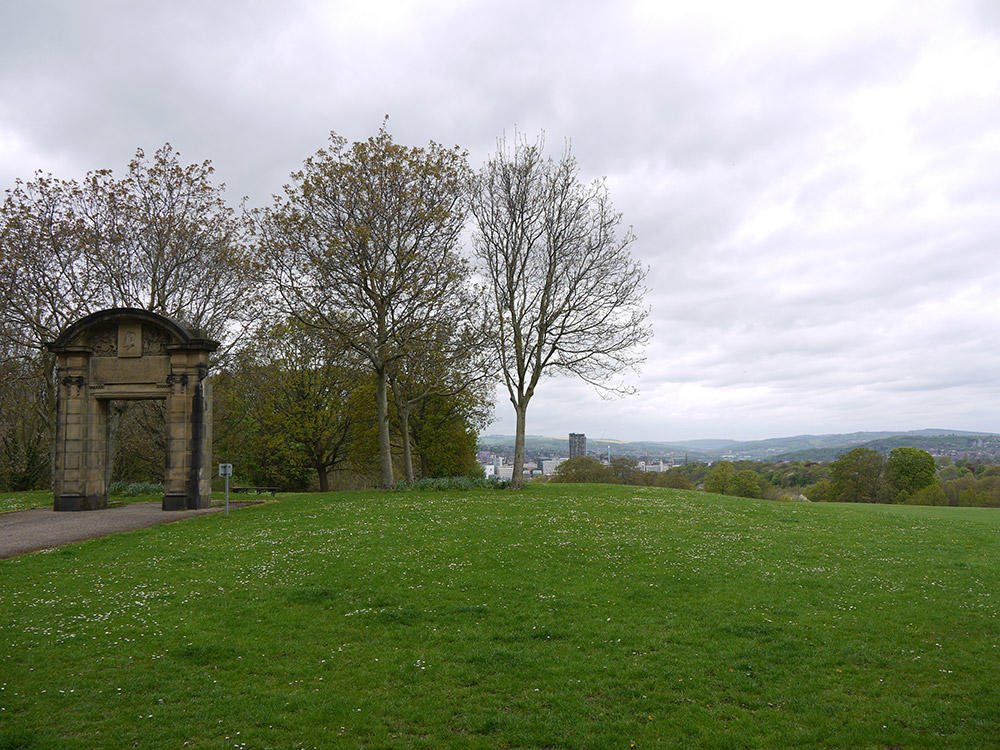 Having received more than 3 million pounds' worth of investment between 1999 and 2005, Norfolk Park's redesign included restoration of the site's grade 2 entrance lodges, construction of a new 'Centre in the Park' community building and vital infrastructure such as bins, new surfacing, trees and lighting.
The parkland delivers a superb mix of outdoor space, with large expanses of grass, formal avenues, woodland and a stream. There are also a mix of sculptures around the park, as well as a Wildlife Area. For history enthusiasts, there are also the neighbouring Cholera Monument Grounds; which deliver a harrowing reminder of the cholera epidemic which hit Sheffield in 1832. To mark the loss, a monument was commissioned by the Board of Health treasurers.
Weston Park
As Sheffield's first municipal park, Weston Park was developed from the grounds of the old Weston Hall. Positioned close to The University of Sheffield's Library and Firth Court buildings, it's an often understated jewel in the crown of the city centre.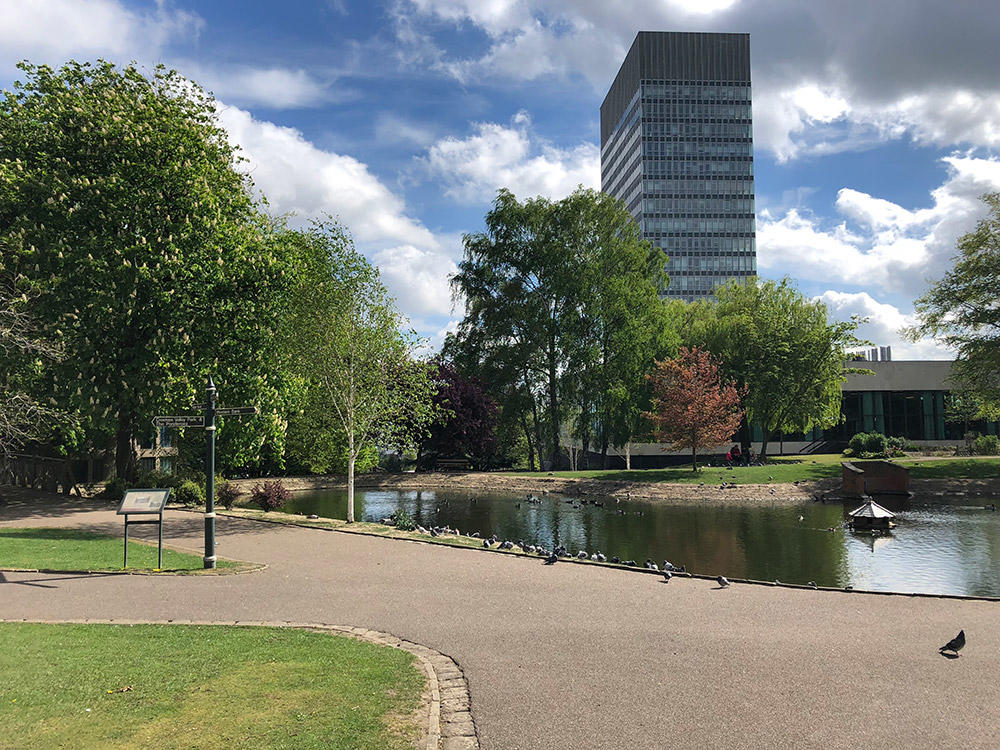 In the summer, you'll find the space is particularly popular; as locals and students alike flock to soak up the sun across the immaculately kept lawns. These are part of a wider park design which benefited from 2006 lottery funding that ultimately saw the original vision for a lake within the park realised; alongside restoration of the bandstand structure and further work.
If you fancy it, Weston Park Museum is also only a stone's throw away from the park. Housed within a Grade 2 listed building, it's managed by the Museum's Sheffield brand and always has a great range of exhibitions in rotation.
Graves Park
Out to the south-western edge of Sheffield is Graves Park, which sits amongst the suburbs of Woodseats, Meadowhead and Norton. With more than 92 hectares within its perimeter, this vast park is perfect for spending a day getting lost in nature.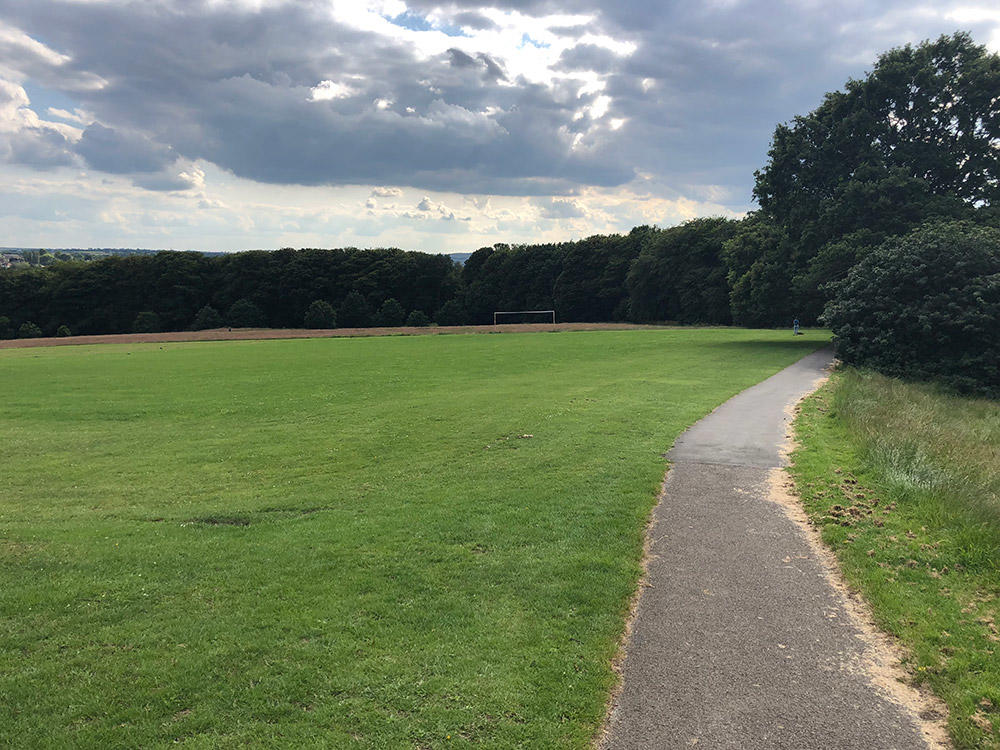 Winding and hilly woodland, sloping green fields, hidden streams and three small lakes ensure real diversity amongst the grounds, which are ideal for walking, playing sport, dog walking and picnics in the sunshine.
For those with families, there is also a dedicated Animal Park, which can be found in the north east of Graves Park. Here you can find some of the rarest animal breeds in the country, including cattle, donkeys and chickens.
There is also a great 9-hole pitch and putt course, which presents an excellent entertainment option in warmer weather. If you don't fancy that, you could always rent one of the tennis courts for a match instead.
Millhouses Park
Running adjacent to the train line between Beauchief and Abbeydale, you only need to visit Millhouses Park on a warm day to witness its true popularity. Perfect for families, students, couples and pretty much anyone, it offers an excellent mix of activity possibilities.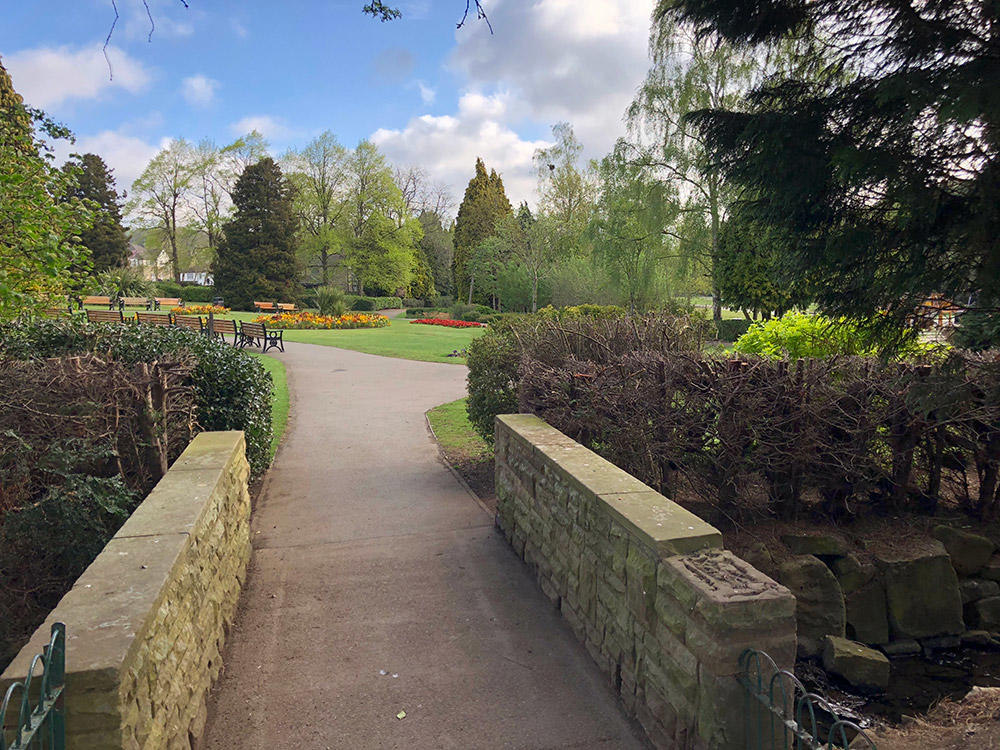 For those simply wanting a spot to relax with a picnic or a few drinks, there are 3 large fields, which can be found running along the park at different intervals. Or, if you'd like to walk or cycle in the park, there is a path that runs alongside the river, with certain sections having also enjoyed improvement thanks to a bout of funding.
If you're feeling like something more exerting, there are tennis courts you can rent; whilst there is also a mini football patch, a basketball court and the aforementioned fields for a larger kickabout.
Add in the small boating lake and charming cafe and there's easily enough to keep you occupied for a few hours here. After working up a thirst or hunger, you then also have the option of stopping in at one (or two) of several local pubs. The Waggon and Horses is the most central of these, with the Robin Hood and Millhouses offering two alternatives towards the city centre-facing end of the park.
Hillsborough Park & Walled Garden
Located adjacent to Sheffield Wednesday's stadium, Hillsborough Park has provided the stage for a many a football dream to be acted out over the years. As well as being an iconic part of the walk to the ground, though, it's also a really nice park. Its facilities include lots of greenery, a children's play area, tennis facilities and a fishing lake.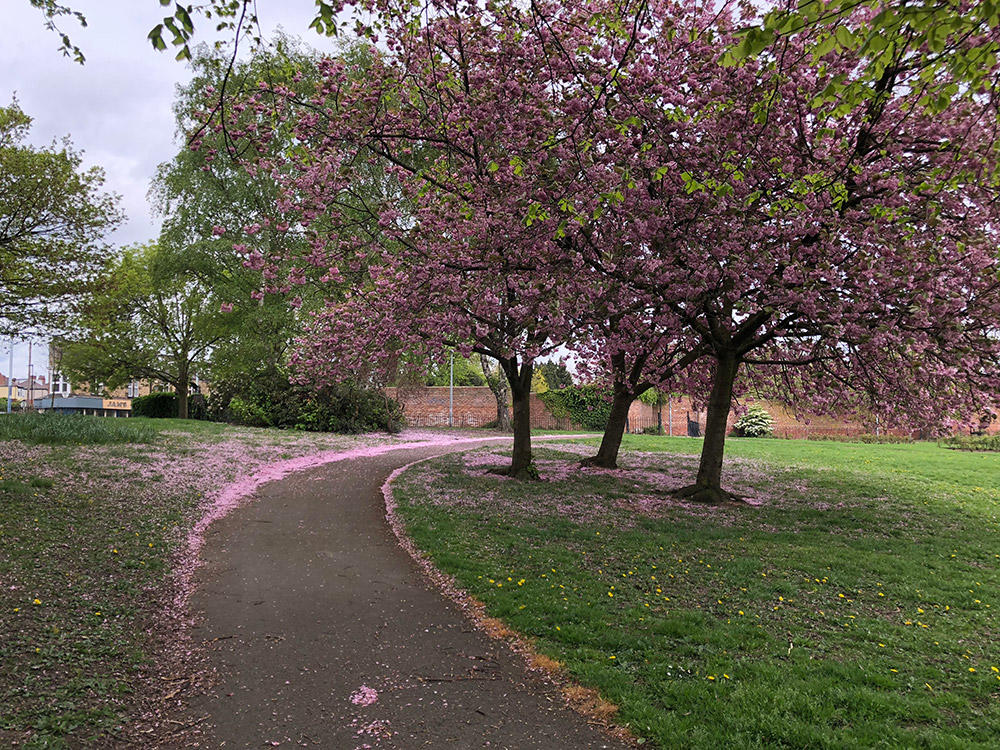 Situated within the park, alongside Middlewood Road, you can then find Hillsborough Park Walled Garden too. Dating back to 1779, the garden is now back under the control of Sheffield City Council, having fallen into decline during the 1980s due to budget cutbacks. It makes a charming location for leisurely stroll in relaxing surroundings.
Handily, the park is easily reachable from the city centre. You can either extend your visit by walking there, or via the handily placed tram routes.
Endcliffe Park
Those familiar with Gnome Student Homes will know that we're real fans of the Ecclesall Road area; with our office based there. The majority of our student properties can also be found in the vicinity, which is particularly handy if you'd like to live with one of the city's best parks on your doorstep.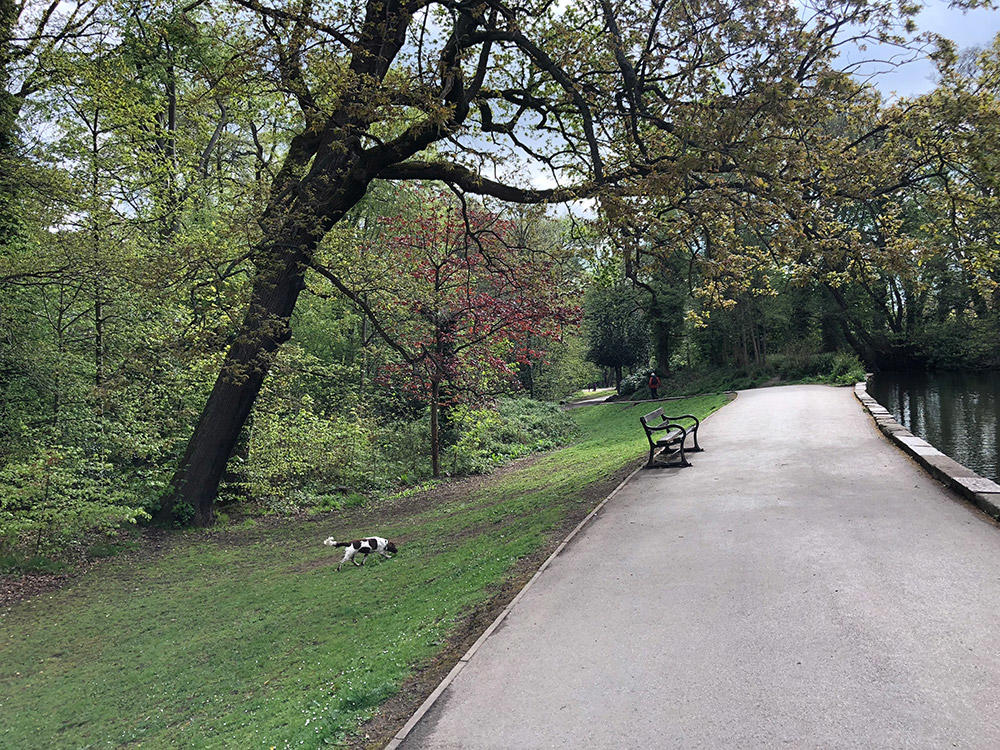 Endcliffe Park's lovely grounds include an expansive field perfect for picnics and sport; as well as a charming lake and scatterings of woodland. It's fairly modest in size in comparison to some of the other parks on this list, but it more than makes up for it in appearance and space.
Activities that regularly go on at the park include large fairs and organised runs. There are also lots of facilities, including a cafe, children's playground, public toilets and children's amusements - making it ideal for families.
A morning or afternoon spent in the park matches wonderfully with a leisurely stroll around Ecclesall Road and Sharrowvale Road. With its superb array of independent food and retail stores, the area is ideal for students looking for activity that doesn't cost you a bomb.
Concord Park
A little bit further out from Sheffield is Concord Park, which you can find if you head out past the Firth Park area of the city to the north. With its large, green open spaces and tree-lined paths, it makes a great place for a pleasant stroll, picnic or sports with the kids.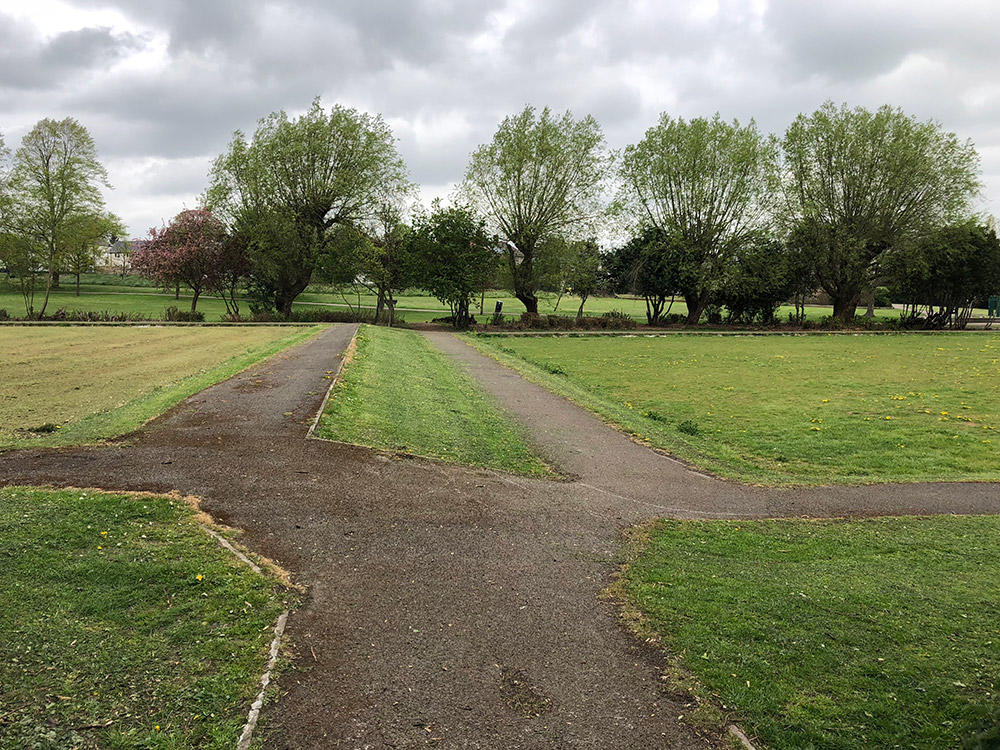 There are also strong sports facilities including a bowling green, tennis courts, rugby fields, basketball courts and the neighbouring Concord Park Golf Club. Combined with the park, you can easily plan a great day out for all the family.
Handily, the park also backs onto Woolley Woods, which are easily one of the best places to enjoy the arrival of the bluebells when spring comes around. The woodland absolutely teems with them; as well as plants such as wild garlic, wood anemone and yellow archangel.
Firth Park
Coming in at an impressive 36 acres in size, Firth Park offers fantastic views over the city of Sheffield. Originally opened by the future King Edward VII in 1875, it remains the undoubted highlight of the Firth Park area.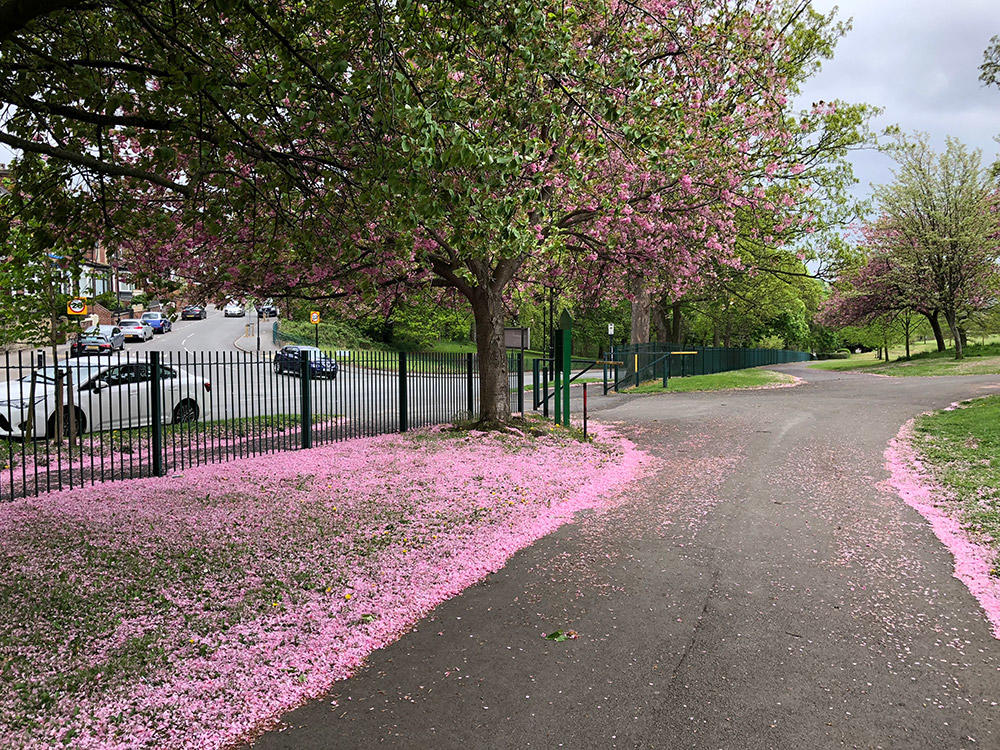 Facilities include a multi-use games area (cricket net, cycle parking, table tennis), plentiful seating, a youth shelter and picnic benches. Firth Park's design also used to include a boating lake, but this has now been replaced, filled and landscaped to include a garden and play area.
You can reach the park if you head out toward the Northern General Hospital, out to the north of Sheffield.
Cholera Monument Grounds
A solemn tribute to the victims who lost their lives to the cholera epidemic of 1832, Sheffield's Cholera Monument was completed in 1835. Designed by M. E. Hadfield, it was then sculpted by Earp and Hobbs.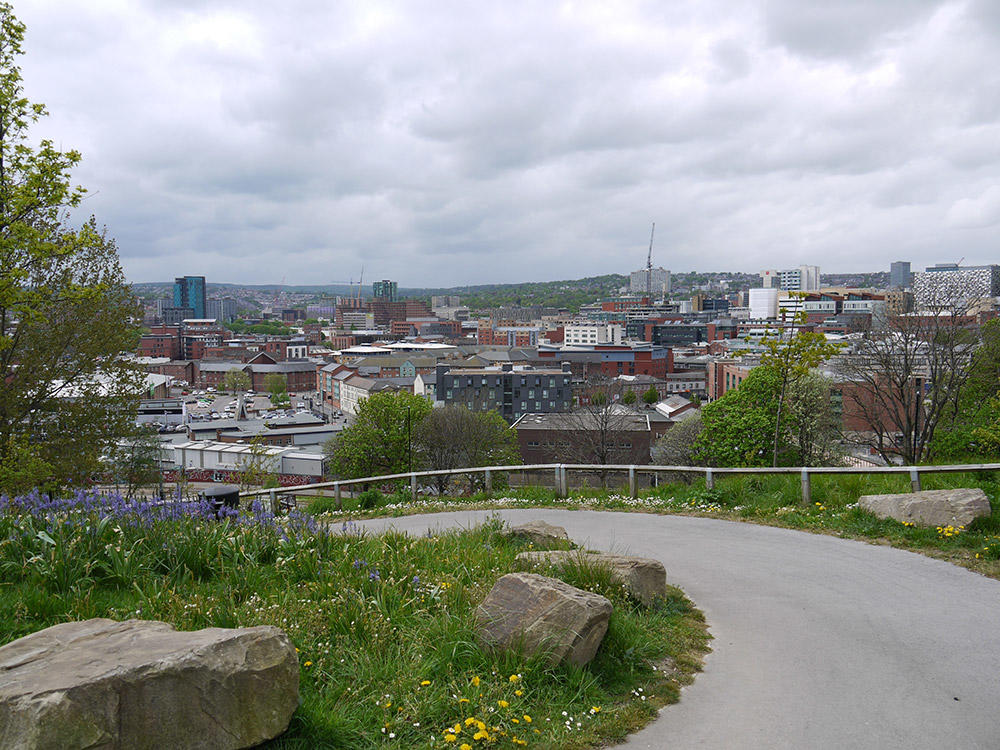 The monument can be found nestled within accompanying gardens, which were landscaped around the monument around 30 years after its was built. If you're interested in your history, this is a site that you won't want to miss. The monument itself is Grade 2 listed and the surrounding grounds are a conservation area that have been awarded a Green Flag.
If you're visiting the monument, you may want to stroll into the neighbouring Clay Wood. A path winds through this ancient woodland into the monument gardens.
Peace Gardens
Undeniably one of Sheffield's most iconic landmarks, the Peace Gardens act as a central space for locals to relax; whether that be over the weekend, during holidays or simply during a quick lunch break.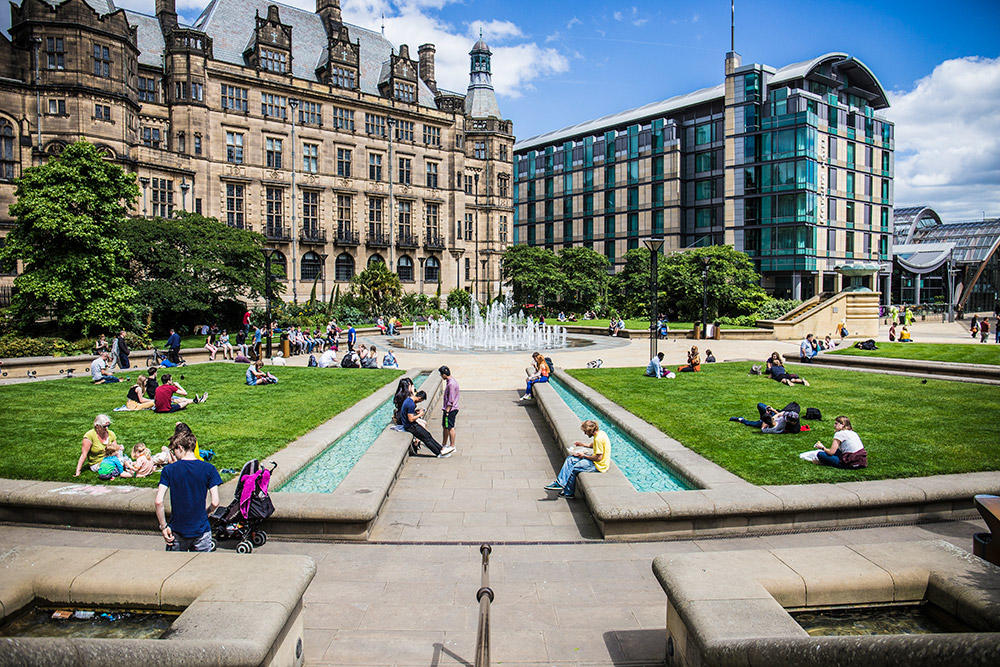 They are steeped in history, with various redesigns taking place over the years as part of regeneration projects in the city centre. Now, they feature segmented green spaces with charming waterways and a centrepiece fountain - which could perfect if you're feeling brave and need to cool off in the summer!
The Peace Gardens regularly play host to seasonal events throughout the year, with Christmas Markets and 'Sheffield on the Beach' being the two most notable of these.
Rivelin Valley Park
More than earning its place as one of Sheffield's 13 city parks is Rivelin Valley. Not only does it have a great range of amenities (including a cafe, playground, free mini-water park and paddling pool in summer), it also excels in natural beauty.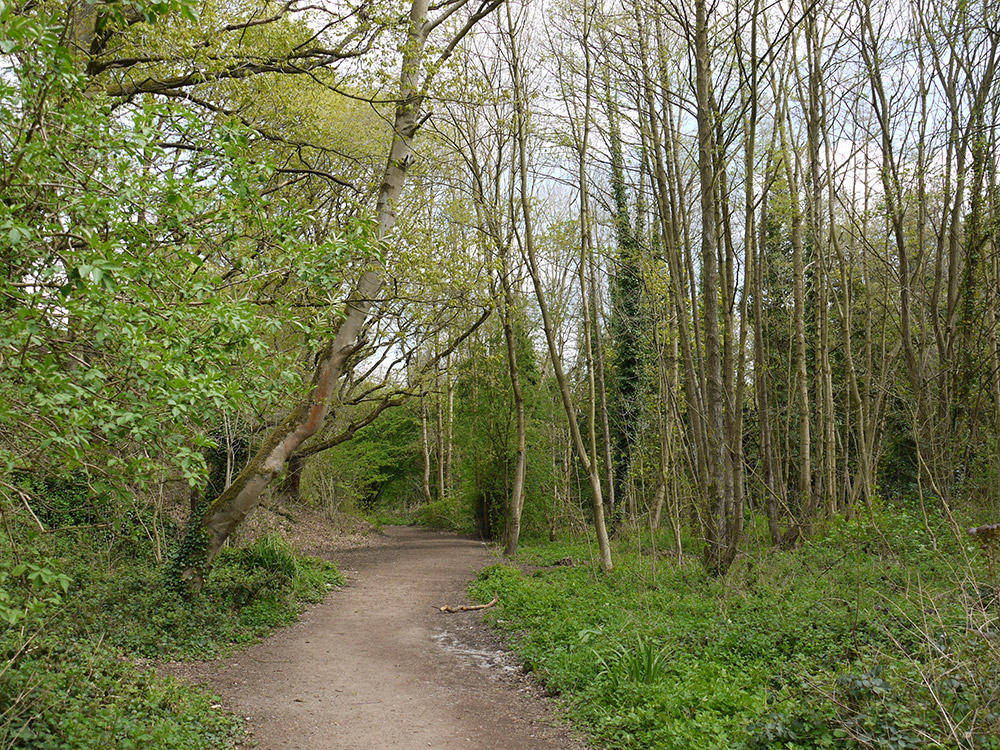 This is largely thanks to the beautiful nature trail and woodlands that form an extended part of the grounds. If you make the trip, you'll be able to enjoy an abundance of walkways, stepping stones and waterfalls as you follow the riverside trail.
The park can be found to the North of Sheffield, in the S6 area. If you're driving, there is a road opposite the entrance where you can park. Alternatively, simply take the tram out to the Malin Bridge stop.
Sheffield Botanical Gardens
Unequivocally one of The Steel City's most iconic locations, the Sheffield Botanical Gardens offer a wonderful mix of interesting glasshouses and immaculately kept lawns. These are lined with beautifully-presented flowerbeds that help complete a park that would be the envy of any city in the UK.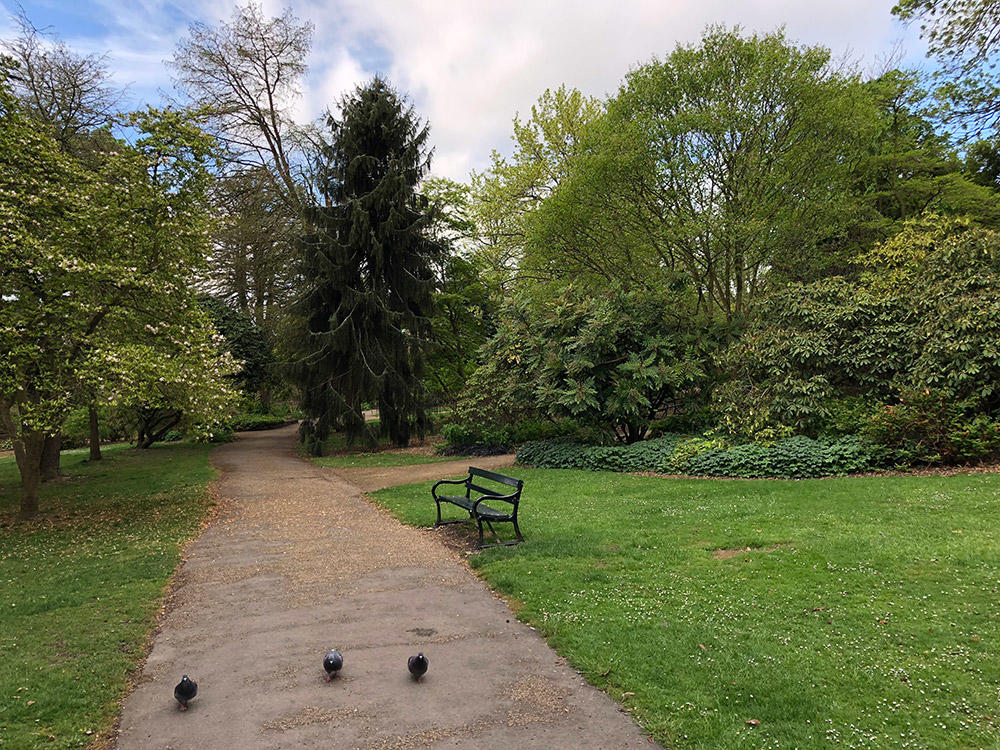 Originally opened back in 1836, the Botanical Gardens encompass 19 acres across their sloping site. These have undergone several improvements over the years, with the Gardens listed by English Heritage as a Grade 2 site of special historic and architectural interest.
This is little wonder, since there are an incredible 18 different themed garden areas on site. These include a Mediterranean Climate Garden, Asia Garden, Woodland Garden and Rock and Water Garden. The pavilion buildings then include a mix of temperate region plants from throughout the world.
Ecclesall Woods
With a fair shout to be Sheffield's nicest woodland area, Ecclesall Woods can be found in the south west of Sheffield; nestled between the suburbs of Whirlow and Beauchief. With winding streams, bluebells in the spring and ancient trees, it's a great place to get lost for a morning or afternoon.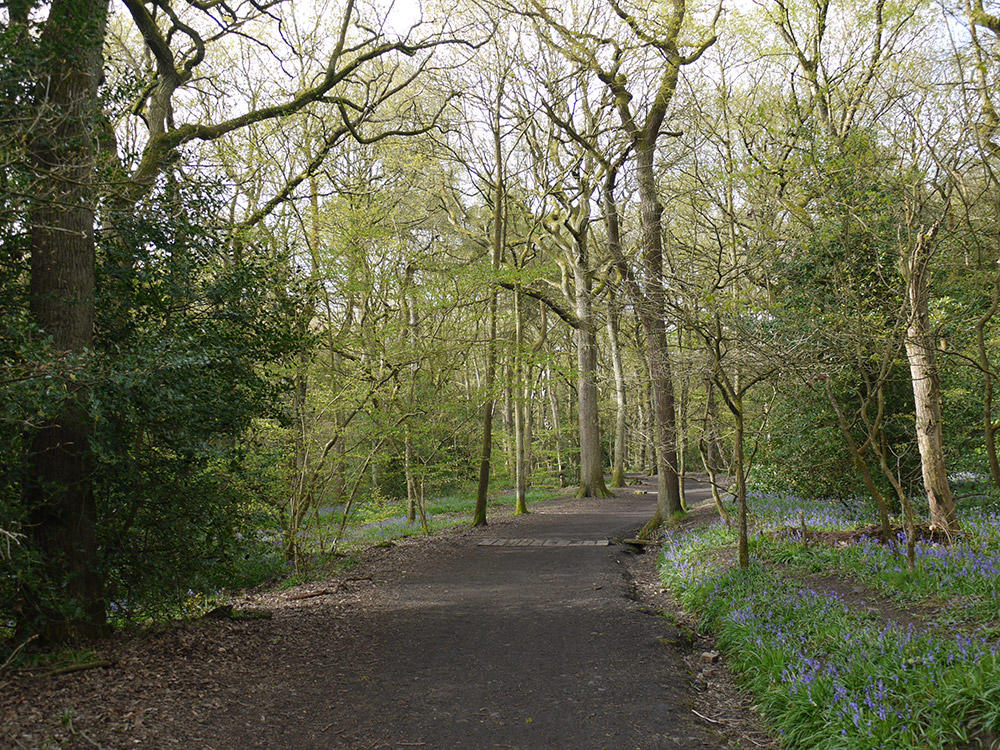 There is also the Woodland Discovery Centre, where you can enjoy a coffee and a slice of cake overlooking the woods from a recently developed decking area.
The woods are split primarily between two sides and offer more than 15km of pathways to discover. Wildlife native to the woods includes badgers, woodpeckers and jays.
Looking for student accommodation in Sheffield? Check out our properties today!