← Return to all Blog Posts
22 Questions All Students Should Ask When Choosing Student Accommodation
05/03/2019
Choosing your next student home should be an exciting time, particularly if it's the first place you're going to be renting outside of halls.
Whilst it's easy to get caught up in the excitement of your search, it's important to take a step back and consider all the important points against which you should be measuring whether you've found the right property.
To help you to do this, we've put together this handy guide:
People
1. Have I Chosen the Right Housemates?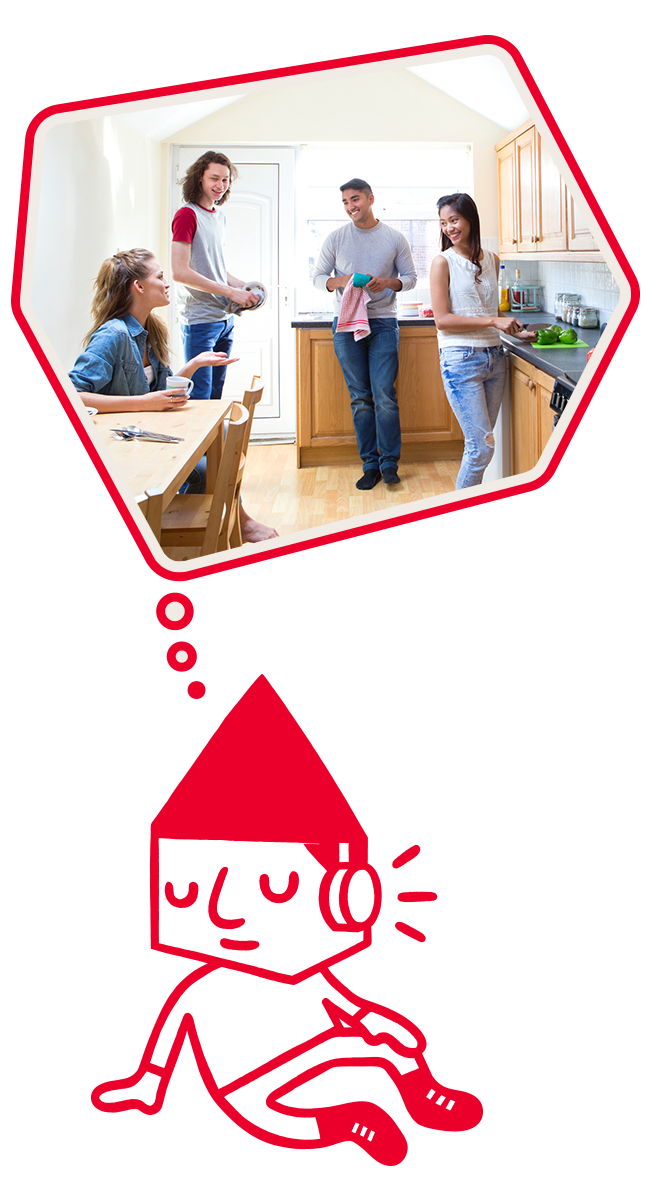 Once you've signed the contract for your home, you're stuck with each other for the duration of the tenancy. This means that it's important for you to be sure that you're renting with the right people.
Some of the things you should be looking to consider when picking your housemates include:
Whether or not they're responsible, since you'll be taking care of important things such as bills and the state of the property together

If cleanliness is important to them, as you should ideally be creating some sort of cleaning rota and staying on top of this throughout the year

Whether they like to party a lot. If they do, they might not be the perfect housemate
2. What Do the Existing Tenants Think?
Arguably the best recommendation you can get for the property you're looking to rent is from those currently residing within it. You may find that tenants are out whilst you do viewings, but if they're not, why not ask them how they've found living within the property? Do issues get resolved quickly?
You've not committed to anything at the viewing stage and you're fully within your rights to ask questions and see if the property you're looking at is the right one for you.
3. What Do the Company's Reviews Say?
In the modern digital age, online reviews can be found in several places for most companies. Providing they have the correct profiles set up with notable providers such as Google, this means you can quickly take a look at what people are saying about the company you're looking to rent from.
If the company you're looking to rent a property with isn't active with a Google My Business profile, it might be worth asking yourself why that may be. Do they not want to leave themselves open to negative public reviews?
If you are checking out customer reviews, it's worth looking at any negative reviews with a fair mindset, to see how the company in question dealt with any unsatisfied customers and whether they genuinely tried to find a reasonable resolution.
4. Who Would Be the Best Lead Tenant?
Picking a responsible lead tenant is an important part of renting your student home. Since they will take the lead with landlord communications, it's vital that you pick someone in your group that is responsible, personable and efficient. This way, you can ensure that any issues get dealt with quickly and effectively, whilst important relationships are kept amicable.
The Property
5. Will We Be Happy Living Here?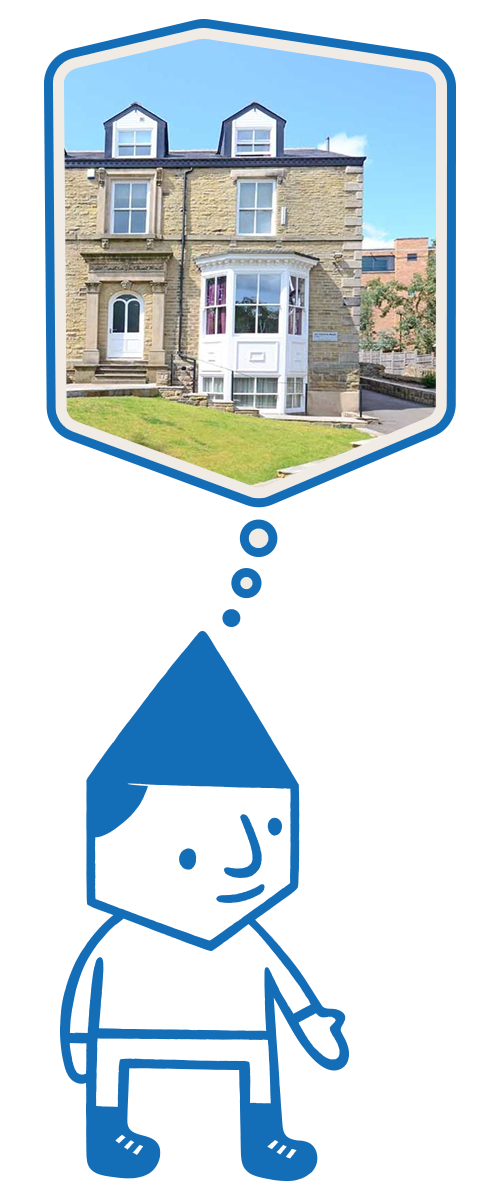 Whilst there are of course lots of official boxes to tick and practicalities to satisfy, never forget that your student years should be an enjoyable experience. Where you live will form a big part of that, since you'll be spending lots of time studying, cooking, sleeping and relaxing in your rental property.
Of course you'll have to make a degree of compromise, but as much as you can, try and secure a property within which you can make happy memories with your housemates.
6. Is the Property Well Looked After?
A good relationship between student and landlord/property company works both ways. Most responsible accommodation providers will take care of their properties, but there could be warning signs to look out for just in case they don't.
Some of the things you should be looking out for during viewings include:
Damp and mould on the walls

Whether the appliances look in good condition

Whether the outside space is neat and tidy
7. What Appliances Are Included?
It's important to take note of what appliances are included in the property you're looking to rent. Many flats and houses will be fitted to include the basics such as a washing machine and oven, but you'll want to take a look around nonetheless.
Consider whether appliances such as a dishwasher are important to you. If they are, are they included? If not, would you be prepared to split the cost and would there be room to fit one in?
It's also worth noting how many power points are in the rooms and checking where these are located, particularly if you'll be needing to use lots of appliances at once in your bedroom, for example.
8. Is There Outside Space & What Is It Like?
One of the best things you can do as a student is have a BBQ with your mates during warmer weather. This is just one example of the many reasons why it's nice to have outside space to enjoy during your tenancy.
With some properties, there naturally won't be anything more than a balcony - such as if you choose to rent a city centre flat. If this is the case - or you find a property you really like that has a really tiny garden/yard - consider what green spaces are nearby. This way, if you like the property enough, you can always compromise and head to a nearby park instead, for example.
9. How Is the Property Heated?
When it comes to central heating, there are lots of potential systems that could be in operation. The style of boiler and whether a gas or electric system is installed are the two biggest factors you'll need to consider.
If bills are included within your tenancy agreement, this may be one that you can pretty much skip, but if not, it's worth doing some research so that you can properly factor the heating requirements into your overall costings.
10. What About Any Damp?
Older student properties may accumulate damp, so make sure you keep an eye out for it when you're searching for your own property to rent. It's also worth asking existing tenants if they've encountered any issues, since some damp may be hidden behind furniture.
In addition, make sure that if damp has been encountered, you find out how it's been dealt with. For example, has a dehumidifier been provided or has work been scheduled to tackle any problems as they've arisen?
Location
11. Is the Property In A Good Location?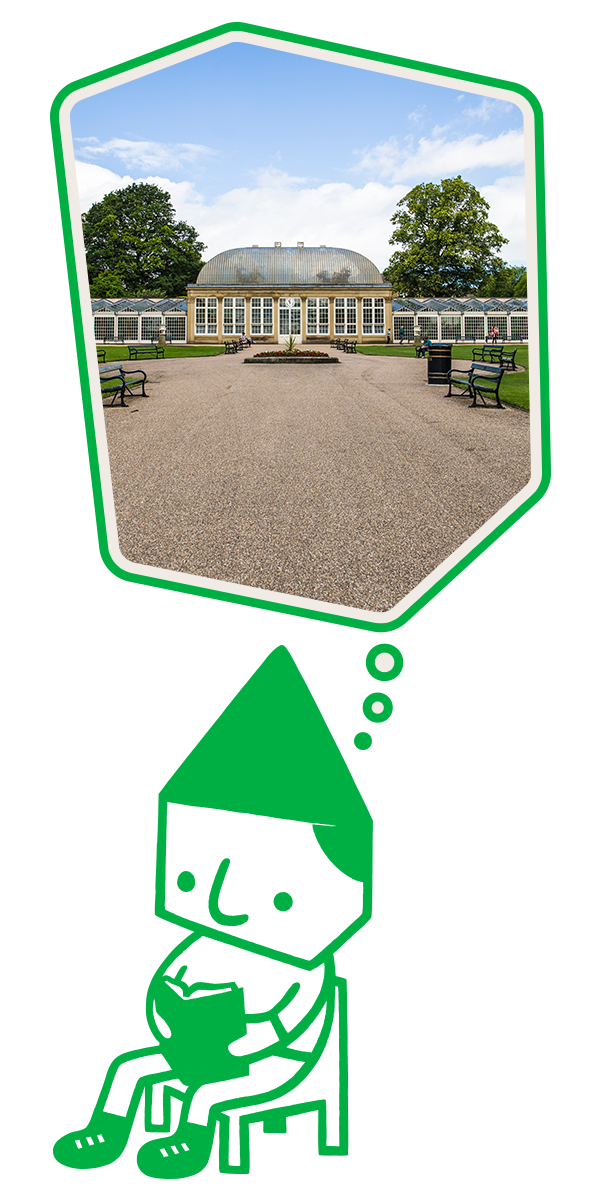 How you define what exactly determines how good a location is will come down partly to personal preference. Some students will want a quieter location, whilst others may prefer being nearer to the pubs, bars and clubs.
There are certain things though, that you should at least be factoring into your decision; such as the crime statistics for the area. Similarly, being adjacent to a noisy road may affect how much you sleep.
12. What Outdoor Spaces Are Nearby?
Most students will find that they need to be frugal throughout their time spent completing their degree. This can mean that you need to find ways to be a little creative in terms of staying entertained without parting with your money.
One great way to do this is to spend time in the outdoors, be that in the countryside, in parks or exploring the city. Consider how close you are to any green spaces and spend some time exploring them with your friends ahead of deciding which area you want to rent within. It's also worth noting the distance any countryside is away from you and how easily it can be reached via your usual method of transport.
Luckily here in Sheffield, where Gnome Student Homes is based, there is greenery in abundance; particularly in the Ecclesall Road area where our office can be found.
13. How Far Will I Be From University?
How far you are from the university you're studying at is important to consider for several reasons. Firstly, you'll want to judge how far you need to travel to get to your lectures and seminars; as well as factoring in whether you'll need to add in transport costs to your budget.
On the flip side, it's also important to be in an area where you have good access to amenities, leisure facilities and entertainment; since these are all factors that will play an important part in your quality of life as a student.
Getting Around
14. Do I Need to Park & What Are the Options?
If you own a car, then you'll naturally need to think about the parking situation in the area you choose. Lots of student housing is typically found within fairly built-up city areas, which can make securing a space something of a logistical problem.
There's a good chance that you may need to apply for a permit if you select a popular location. It's important to consider how these costs would then affect you. You may fine with the price; or you may determine that you can actually leave your car at home.
If you really need your car but don't want to pay for the permit, you may have to reconsider the area you rent within.
15. What Are the Transport Links Like?
As a student, you'll likely rely on public transport a fair amount for getting around. An awful lot of students don't own a car yet and some of the questions you'll regularly find yourself asking if you don't include:
How easily can I get home? (If living in a different city, particularly)

How quickly can I get to university?

Are the bus services regular/do I have to change buses a lot to get to university?

Are there any other public transport options, such as a tram system?

What would a taxi cost in and out of the city?
You can then use this information to inform the decision you ultimately take.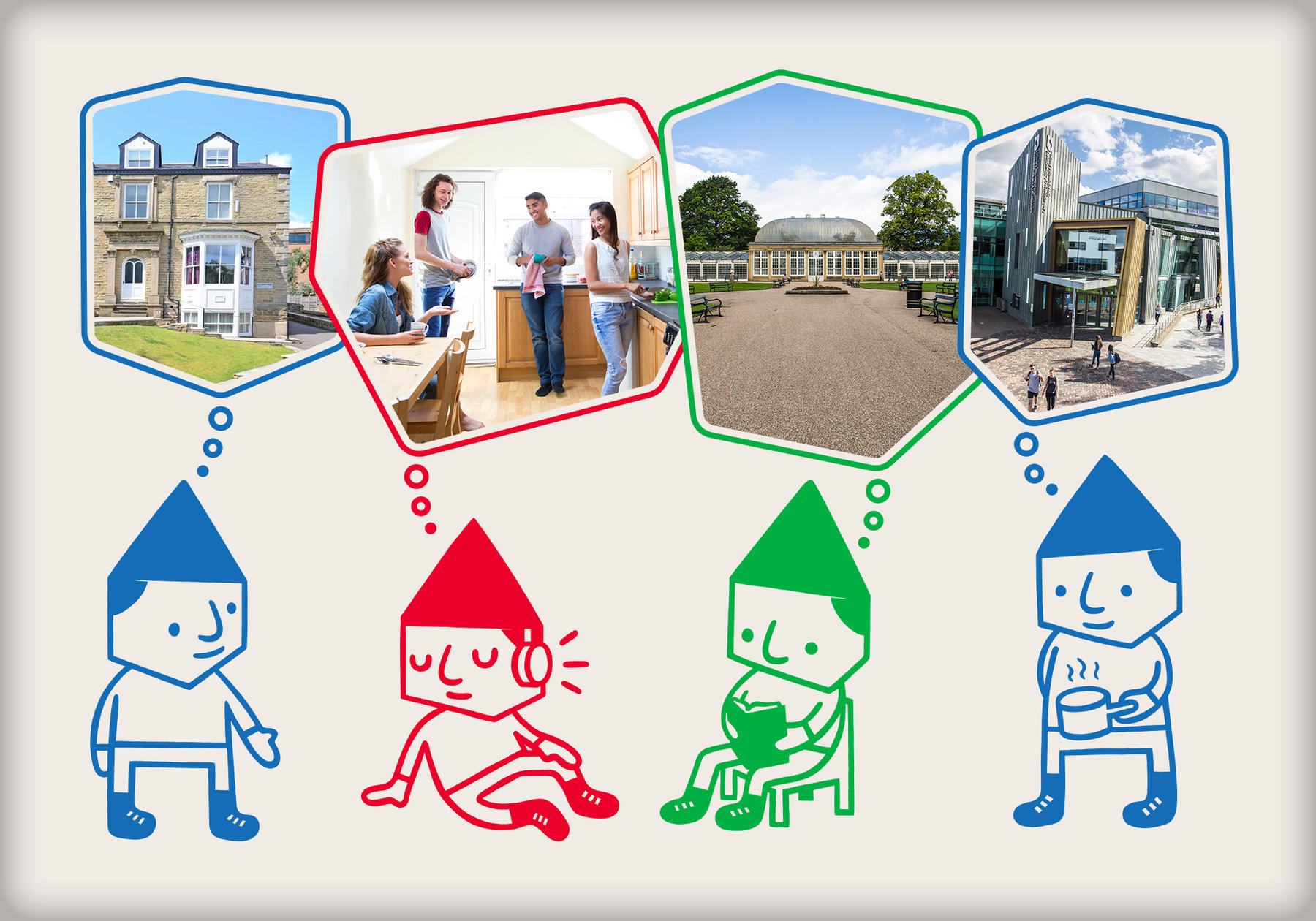 Finance
16. Will Bills Be Included?
So that you can budget appropriately, you need to assess which, if any, bills will be included within your tenancy plan. Some providers offer utilities within a rental package, for example. Once you know how your bills will fall into your budget, you can plan accordingly.
Make sure you cover everything when you're assessing what you may need to pay for, including:
Gas

Electricity

Water

Internet

TV

TV license
Providing you meet the criteria, you may be exempt from council tax payments during your studies.
17. How Does the Rent Compare?
It's always a good idea to have a rough budget in mind in terms of what you can afford rent-wise. This will enable you to narrow down the companies you can afford to rent with and use this information as a solid basis for your property search.
Once you've decided your rough ballpark figure and begun to view properties, have a think about what that money is getting you between different student accommodation providers.You may then discover that some offer better value than others in terms of quality, location and service.
18. Have I Sorted Contents Insurance?
Being a student can be tough when trying to make your budget stack up, but one thing you really can't afford to bypass is contents insurance.
Whilst there is a great chance nothing will go wrong, if there ever was a fire or a break-in at your property and you weren't covered, you'd be in a far worse position than the relatively small cost you can take to protect yourself.
Documentation
19. Where Will My Deposit Be Held?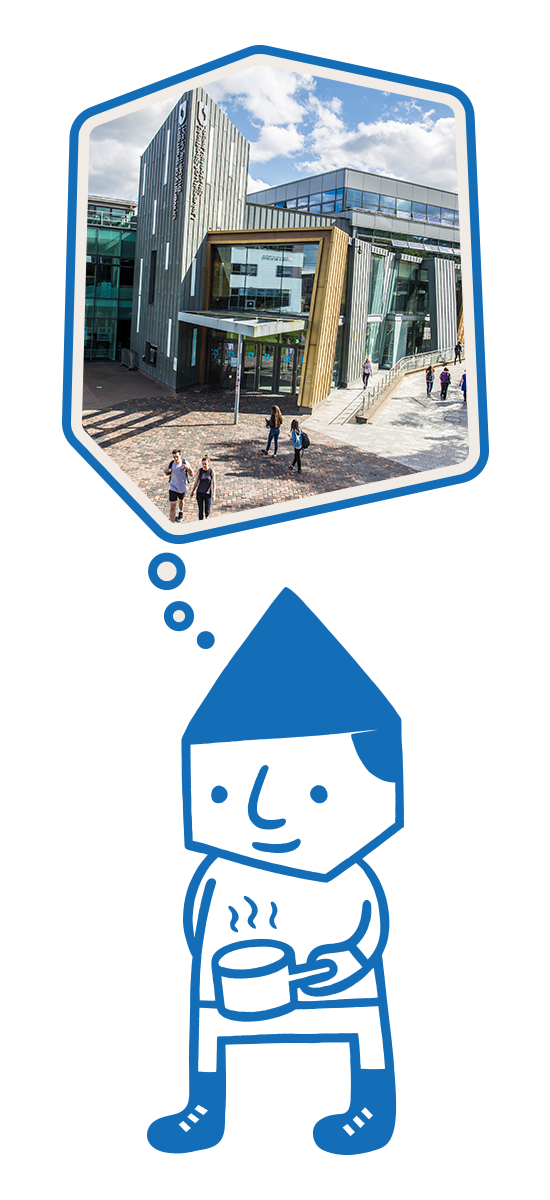 By 2007 UK law, deposits for student accommodation must be held in one of 3 approved government Tenancy Deposit Schemes. These are:
Deposit Protection Service

My Deposits

Tenancy Deposit Scheme
Before signing any documentation, ensure that your deposit will be held with one these providers and you'll then be covered in terms of fair management of your deposit money.
20. Have I Read the Tenancy Agreement?
Before signing for a new property, it's absolutely vital to read the tenancy agreement fully. This is the document that you'll be bound by in terms of what rules you must adhere to whilst living in the property.
The document will include plenty of important terms and conditions, whilst it will also shed light on smaller things such as whether you're allowed to hang pictures and posters whilst living within the property.
Security
21. What Is the Security Like?
Whilst there is of course a very good chance you'll spend your rental spell in your new property without any thefts taking place, it is worth considering what the access to the property is like and whether any alarm system is fitted.
If there is a ground floor window down the back of a dark alley, for example, it may make the property an easier target for thieves. If you get the correct insurance, you should be protected in the event of a break in anyway, but it's always nice if you feel more secure in the home you live in.
An extra note too - make sure you pick housemates that are security conscious to live with. If you have friends that might get so drunk they leave the back door wide open when they come in, maybe don't live with them!
22. Are There Working Smoke Detectors?
It's essential that the property you live in has working smoke and carbon monoxide detectors. You'll want to check that these are included in the property and that they are all in working order ahead of you moving in.
During your tenancy, it's then worth periodically testing the appliances to ensure they remain in working order and keep you safe.
Student Accommodation Sheffield
Here at Gnome Student Homes, we offer an outstanding selection of student accommodation in Sheffield; with a particular focus on the beautiful Ecclesall Road area of the city. You can browse all of our Sheffield student accommodation here.