← Return to all Blog Posts
Sheffield Ale Guide: The Best Places to Drink Beer
08/07/2019
Sheffield is the ale capital of the UK. That's right, our beautiful city claims this coveted title as the birthplace of the craft beer revolution.
A fantastic report commissioned as part of the University's cultural engagement strategy dug into the best-kept secret in the beer world - Sheffield. They found some cheers-worthy stats that the ale drinkers of Sheffield should be proud of:
The city of Sheffield boasts an incredible 1 brewery per 23,991 people - 4.7 times more brewers per capita than in our largest city, London.

On an average day in our quaint Sheffield pubs, there are 400 unique beers available.

Sheffield's brewers release more than 1,000 different beers every year.
This is great news for students needing to unwind after studying, lectures and exams during your time at University.
It may be the best-kept secret previously, but we're here to shout about it. Here's a low down on the best places to drink ale in The Steel City from our Sheffield student accommodation team.
Where are the best pubs to drink ale in Sheffield?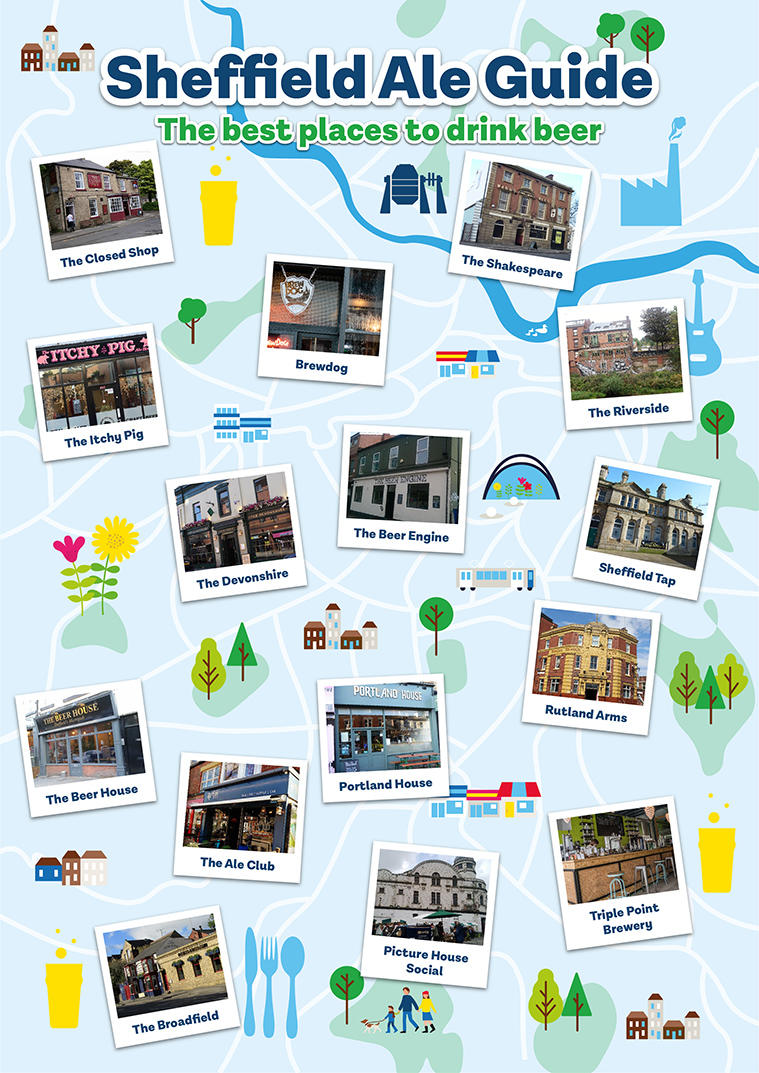 The Itchy Pig Ale House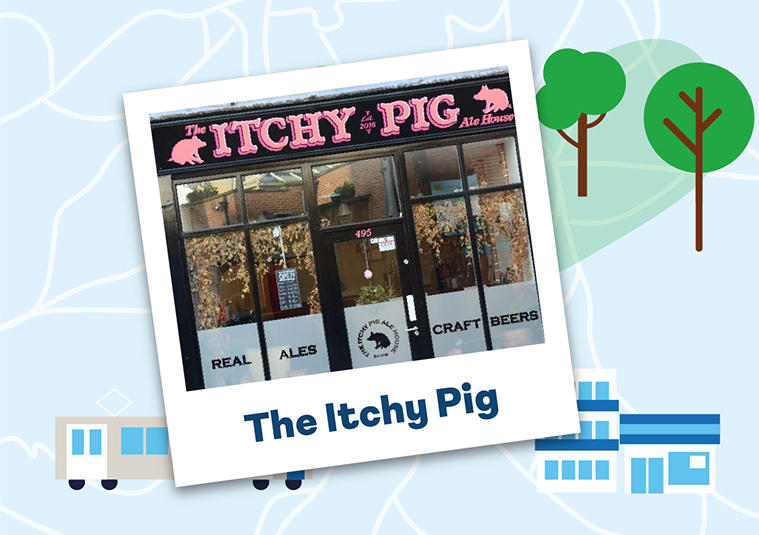 With a motto like 'hail the ale', The Itchy Pig doesn't disappoint. This take on a micropub brings delicious ales from not only the local area but further afield too.
Positioned in the buzzy area of Broomhill, the independent owners are passionate about hunting out the best ales and accompanying them with the perfect bar snack and pub games.
They regularly change up their selection of hand pulls, and get in new beers, so there's always a new tipple to try.
Location: 495 Glossop Road
Opening hours:
Monday-Thursday: 3pm-11pm
Friday & Saturday: 12pm-11pm
Sunday: 3pm-10.30pm
A must-try: Sty-PA - brewed by The Itchy Pig team
Vibe: Ideal for a catch up with a couple of mates over ale and bar snacks.
The Riverside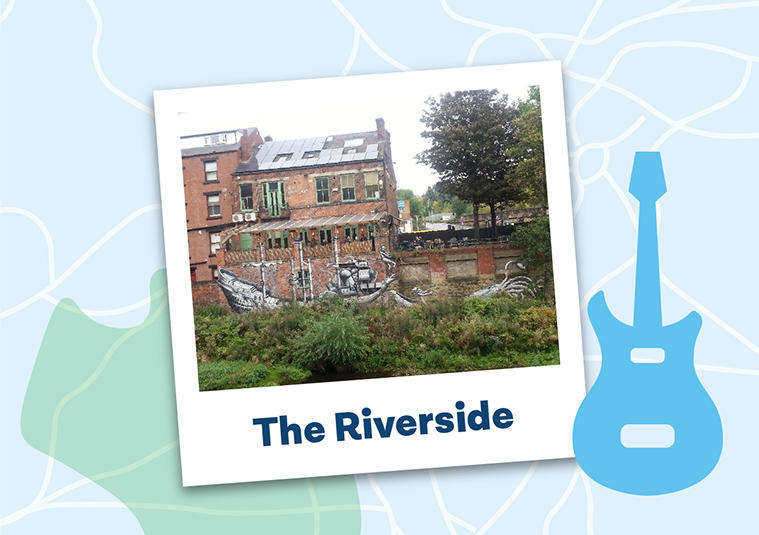 Situated in trendy Kelham Island, The Riverside serves an awesome range of local beers.
Check out their 'High Beer' events; fantastic for those wanting something different to the usual night out - but on a student budget,. A group of mates between 5 and 30 can taste 6 different real ales for just £10. You can even upgrade to add a delicious ploughman's lunch for a fiver.
What's more, they're proud to support local breweries, and when you show your Camra membership card, you'll get 20% off all hand pull ales.
Location: 1 Mowbray Street
Opening hours:
Sunday - Thursday: 11am-11pm
Friday & Saturday: 11am-1am
A must-try: The house True North Brew Co beer
Vibe: Perfect for big group tastings, birthday parties, end of exam celebrations. The beer garden is ideal for summer get-togethers too.
The Beer Engine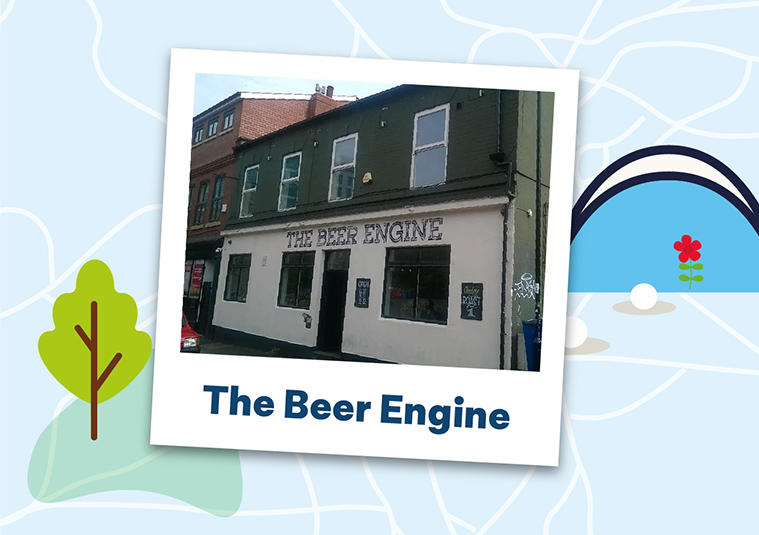 With pints starting at a loan-friendly price of £3.17, The Beer Engine's student-y atmosphere comes with a price tag to match. Its mismatched interior decor makes it a relaxed, unique venue with plenty of character.
There are 6 hand-pulled cask beer pumps and 12 keg lines, covering a wide range of exceptional craft beers from the best and most innovative breweries.
There's even a buy 2 tapas, get 1 free offer on Mondays, to accompany your pints!
Location: 17 Cemetery Road
Opening hours:
Monday - Thursday: 4pm – 11pm
Friday & Saturday: 12pm – midnight
Sunday: Noon – 11pm
A must-try: Neepsend Blonde
Vibe: Perfect for a pint and some casual dinner with mates. Candles and atmospheric lighting make for a fantastic relaxed date night too.
The Rutland Arms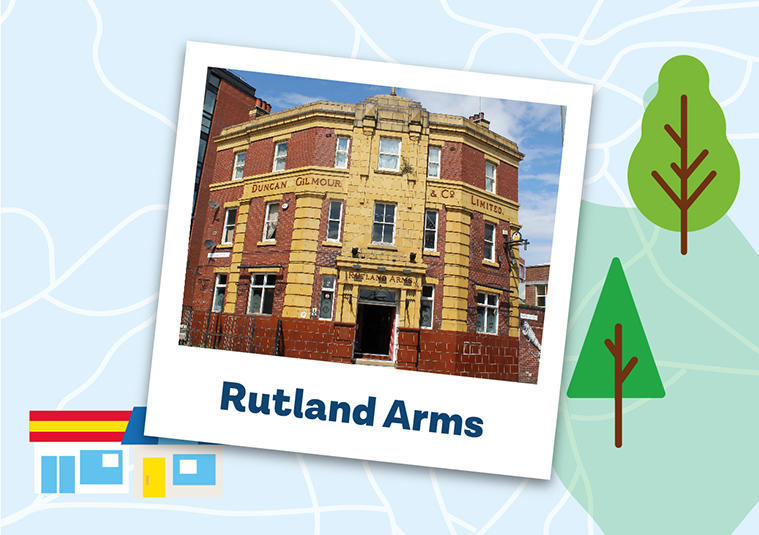 Traditional on the outside, but eccentric decor on the inside, The Rutland Arms specialises in fine beers and booze.
They proudly serve a vast and rare selection of beers from all over the world and in all forms - casks, keg taps, specialist bottles and cans.
Their beer-lovin' staff are regulars on both sides of the bar, so are always on hand to give you a fine ale recommendation.
They cater for everyone with vegan and gluten-free brews too, and their leafy beer garden is not one to miss in the warmer months.
Location: 86 Brown Street
Opening hours:
Monday & Tuesday: 12pm - 11pm
Wednesday - Saturday: 12pm - midnight
Sunday: 12pm - 11pm
A must-try: Birdhouse Tea Beer
Vibe: Low key, cool atmosphere. There's a classic jukebox but you must adhere to the 'forbidden music board' above it.
The Broadfield Ale House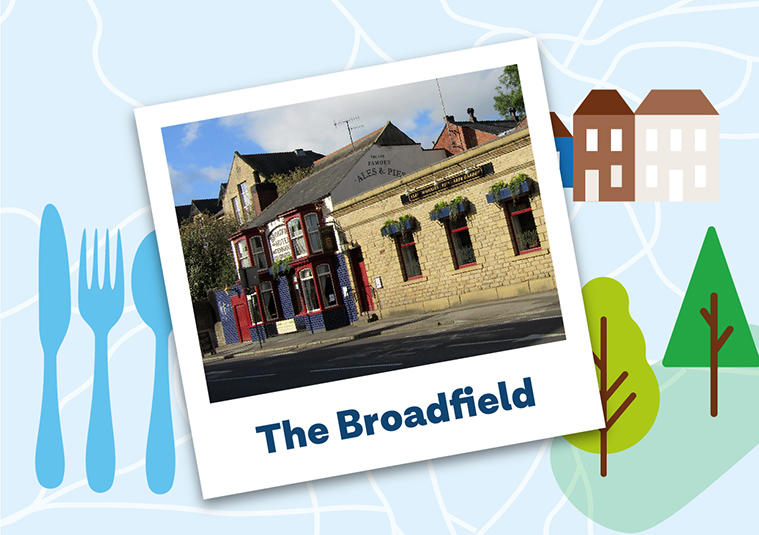 This bright, rustic Victorian pub not only does arguably some of the best roasts in Sheffield, but is infamous for selling some of the best craft beers from around the world.
The Broadfield is a treasure trove of ale with a frequently rotating range of bottled and canned beers, along with 8 craft kegged beers and 8 guest real ales.
Situated in the heart of Sheffield's Antique Quarter, The Broadfield has a long history dating back to the 19th century and has firmly secured its place on the Sheffield ale scene.
Location: 452 Abbeydale Road
Opening hours:
Sunday: 11:30pm - 11pm
Monday - Thursday: 11:30pm - Midnight
Friday & Saturday: 11:30pm - 1am
A must-try: Magic Rock Highwire Grapefruit
Vibe: Friendly atmosphere. Ideal for a meal when family are visiting.
The Beer House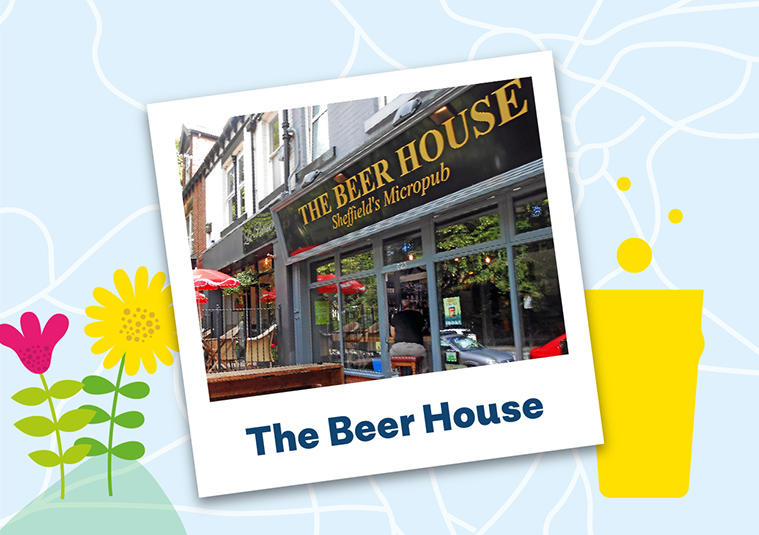 Sheffield's first micropub, near the indie community of Sharrow Vale, is definitely worth hunting out.
Its plain decor lets their quality selection of craft beers do the talking. The Beer House has earned its fearsome reputation from having previously been voted 'CAMRA pub of the month' and is a regular entrant in the Good Beer Guide.
Location: 623 Ecclesall Road
Opening hours:
Every day: 12pm - 11pm
A must-try: Marble beer
Vibe: Cosy vibes with a log burner - perfect for a date night. It used to be a shop so it has limited seating, definitely one for smaller groups.
The Sheffield Tap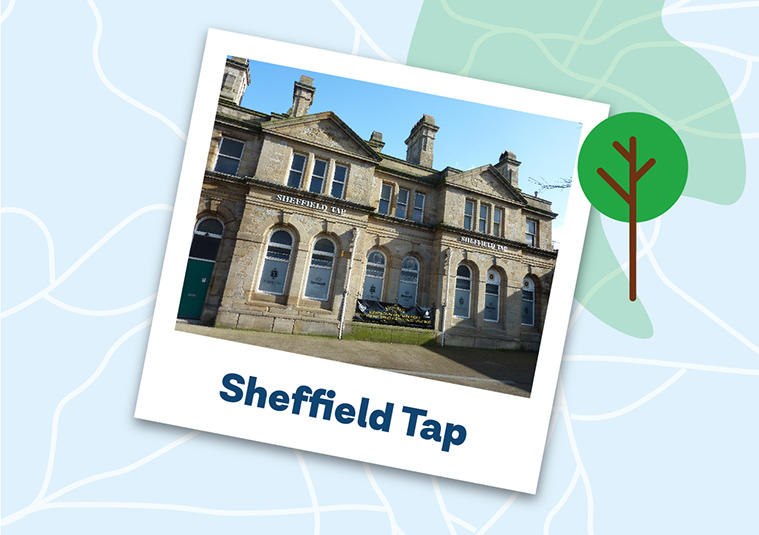 Just off platform 1B of Sheffield station, it may seem an unlikely haunt for a top-quality ale pub, but you'll be surprised. A grade II listed space, the edwardian Sheffield Tap boasts 11 traditional cask hand pulls and 12 continental swing handled keg taps, along with over 200 bottles of beer.
It's a venue so successful it's changed the shape of station drinking and spawned a number of similar station venues across the UK.
With many regularly travelling to visit friends and family across the country, this is probably one of the best pubs for students - pop in for a delicious craft beer and catch up with mates before and after train journeys.
Location: Sheffield train station - just off platform 1B
Opening hours:
Sunday - Thursday: 11am - 11pm
Friday - Saturday: 10am - midnight
A must-try: Sheaf Street Pale
Vibe: There's always a hustle and bustle. Perfect for a quick pint or a longer catch up with mates.
Brewdog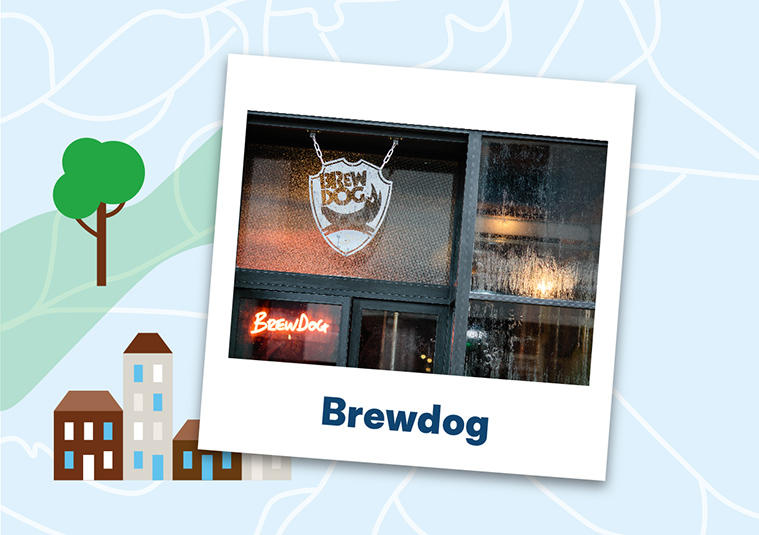 Brewdog are 'committed to the craft'. With a self-proclaimed mission to make others as passionate as they are about craft beer, Brewdog in Sheffield is certainly one of the best places to drink ale.
Open every day until at least midnight, this is a student favourite in Sheffield. You'll find 22 brew taps from everywhere - local beers to the finest American and European breweries.
Location: 108 Devonshire Street
Opening hours:
Sunday - Thursday: 12pm - Midnight
Friday & Saturday: 12pm - 1am
A must-try: Dead Pony Club
Vibe: Comfy booths and sofas - perfect for bigger groups. Plus, board games galore to entertain yourselves.
The Devonshire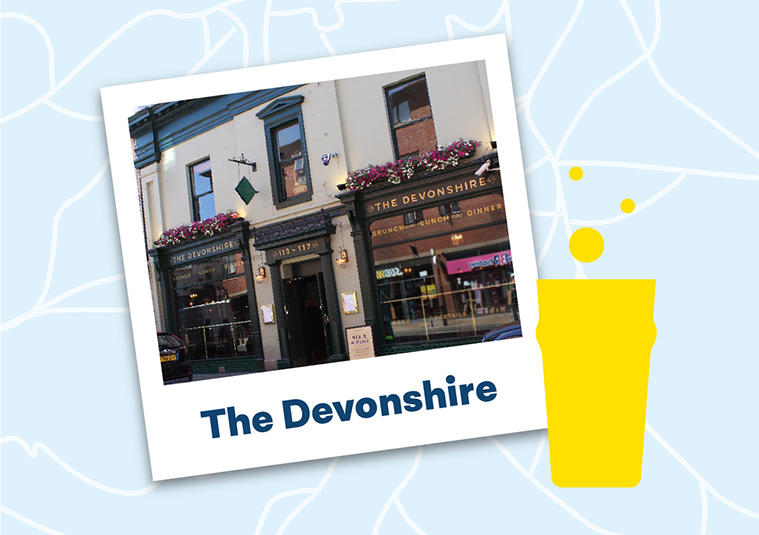 Ideally located for any students in the city centre, The Devonshire sits on the eclectic Division Street.
Their well-researched collection of hand pulled ales and continental tap beers will leave you spoilt for choice. Choose from over 35 beers, including 9 kegs brews, 4 cask lines and a regularly rotating range of guest bottles and cans.
If you're feeling peckish with your pint, pair a pie with a drink for just a tenner. Or make the most of 25% off food for with their Happy Mondays offer.
Location: 113-117 Devonshire Street
Opening hours:
Monday - Wednesday: 11.30am - Midnight
Thursday: 11.30am - 1am
Friday: 11.30am - 3am
Saturday: 10am - 3am
Sunday: 10:00am - Midnight
A must-try: Wanderer Watermelon & Hibiscus IPA
Vibe: Speakeasy vibes. Quieter bistro style in the day, while turning into a lively, buzzing party venue in the evening.
Triple Point Brewery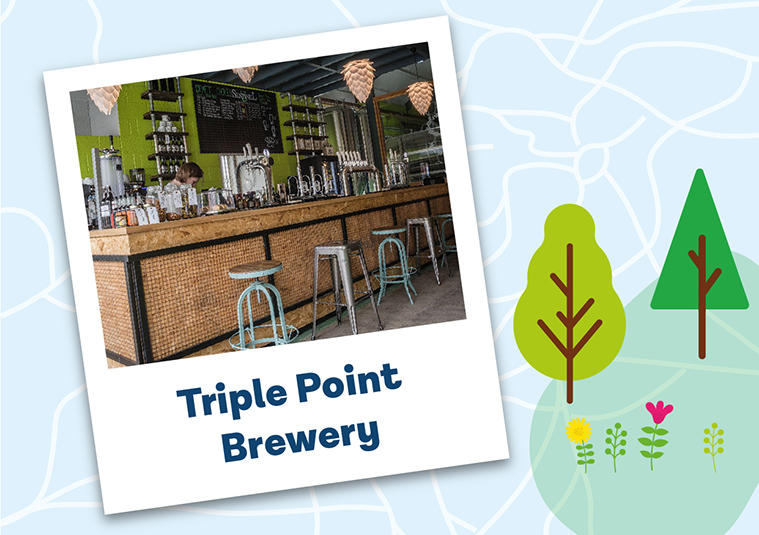 Founded in 2018, Triple Point Brewery is fairly new on the Sheffield ale scene. Believing Sheffield has the perfect water quality to brew lagers, they launched their own brewery.
The perfect place to escape the pressures of student life - give your taste buds a treat and head there to try their distinctive lager, brewed right on site. Could you get it any fresher?
For ale fanatics, take a look around the working brewery on a tour and learn how they do it. Tickets are a student-friendly price at just £10 and include a flight of 4 of their brews to sample.
Location: 178 Shoreham Street
Opening hours:
Thursday: 4pm - 11pm
Friday: 4pm - 11pm
Saturday: 3pm - 11pm
A must-try: Debut IPA
Vibe: Lively venue for watching Sheffield United home games. At other times, a quirky place to have a date or catch up with the brewery as a cool backdrop.
The Closed Shop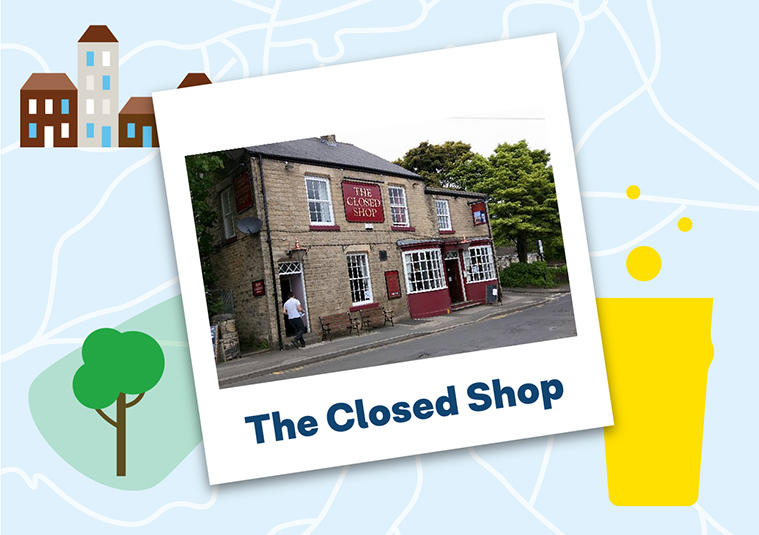 After a colourful history of previous owners, The Closed Shop has now cemented itself as a fine ale establishment. Thomas Gill and Adam Hague, of Stancill Brewery, reopened this Commonside pub and their new changes have cemented them as a firm student and ale lover's favourite.
Their quirky initiative, providing allotment owners with beer vouchers in exchange for any surplus produce, is a hit with the local community.
Location: 52-54 Commonside
Opening hours:
Sunday - Thursday: 12pm - 11.30pm
Friday: 12pm - Midnight
Saturday: 11am - Midnight
A must-try: Stancill Barnsley Bitter
Vibe: Relaxed and perfect for groups at the pub quiz every wednesday.
The Ale Club, Ecclesall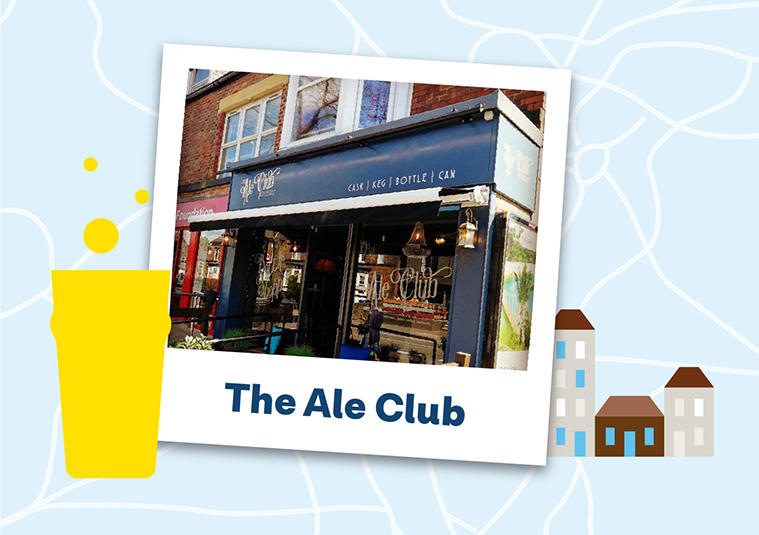 Another relatively new contender on the Sheffield ale scene, but The Ale Club has grown in popularity and reputation since it opened in 2017.
The Ale Club launched to showcase beers from the Sheffield-owned, cuckoo brewery, The Brew Foundation. Along with one from the Brew Foundation range, choose from 4 other well-kept real ales, 8 keg lines and over 130 bottles and cans from around the world.
Whether you're looking for juicy IPAs, big British craft names or an imperial stout, you're sure to find something for your taste.
Location: 429 Ecclesall Road
Opening hours:
Every day: 11.30am – 11pm
A must-try: Laughing Water
Vibe: Inspired by old-school private member's clubs, with ambience lighting and bookcases filled with curiosities from around the world. The perfect people-watching spot overlooking Ecclesall Road.
Portland House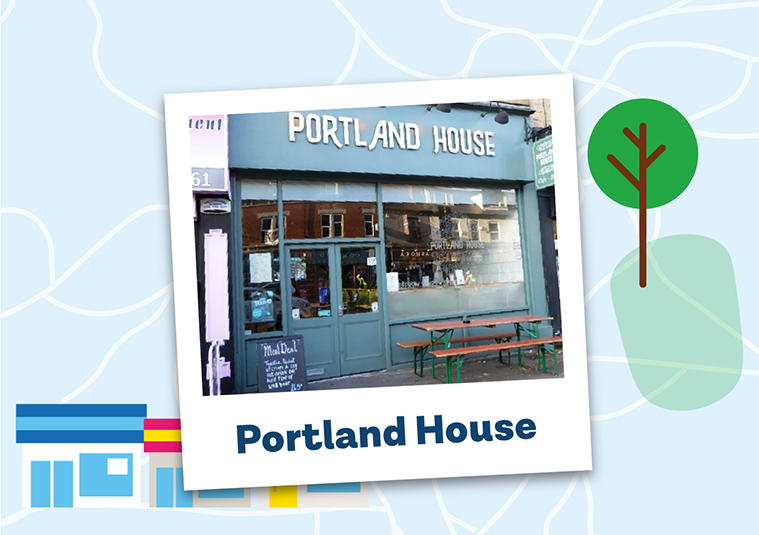 A fantastic micropub, with a great atmosphere, Portland House opened in late 2015 and is one of Ecclesall Road's best-kept secrets. There are six hand pumps, regularly featuring delicious locally brewed beers. If you're feeling peckish, you can dig into pork pies or a cheese platter.

They often run fun evening events such as a beer and cheese pairing evening and CAMRA members get 10% off their beer orders too!
Location: 286 Ecclesall Road
Opening hours:
Monday - Thursday: 4pm - 11pm
Friday: 4pm - Midnight
Saturday: 1pm - Midnight
Sunday: 3pm - 11pm
A must-try: Golden Best
Vibe: There's limited seating so this is perfect for smaller groups and a casual date night.
Picture House Social
This venue is well worth a visit if you're looking to sink fine ale, have a laugh with your mates and unwind after a stressful stint studying. Their hand pulled guest ales and varied Hop Hideout's bottle selection are mixed with a lively games room including ping pong, table football and vintage arcade games.
With an ever-changing bottle list, always stocked with new releases from around the world, you might find it hard not to keep going back.
Location: 383 Abbeydale Road
Opening hours:
Monday-Thursday: 4pm–Midnight
Friday: 4pm–1am
Saturday: 12pm–1am
Sunday: 12pm–Midnight
A must-try: Abbeydale Deception
Vibe: Fun; ideal for birthday parties and celebrations.
The Shakespeare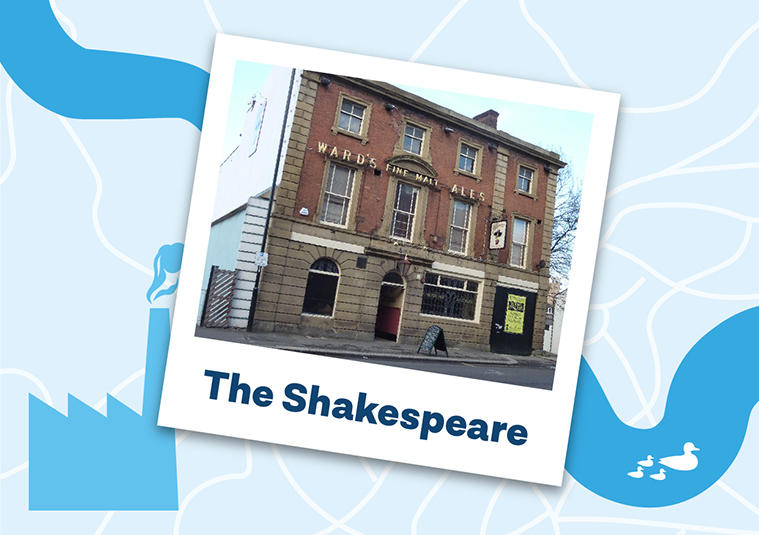 After re-opening in 2011, The Shakespeare firmly established itself on the real ale map of Sheffield, serving over 5000 different ales by 2017.
Along with their varied hand pulled ales, The Shakespeare features an eclectic collection of fruit beers, draught continental lagers, and modern craft ales.
Location: 146-148 Gibraltar Street
Opening hours:
Sunday-Thursday: 12pm - Midnight
Friday & Saturday: 12pm - 1am
A must-try: Deception Beer
Vibe: Welcoming and friendly. Live music on most nights.
The ultimate Kelham Island beer crawl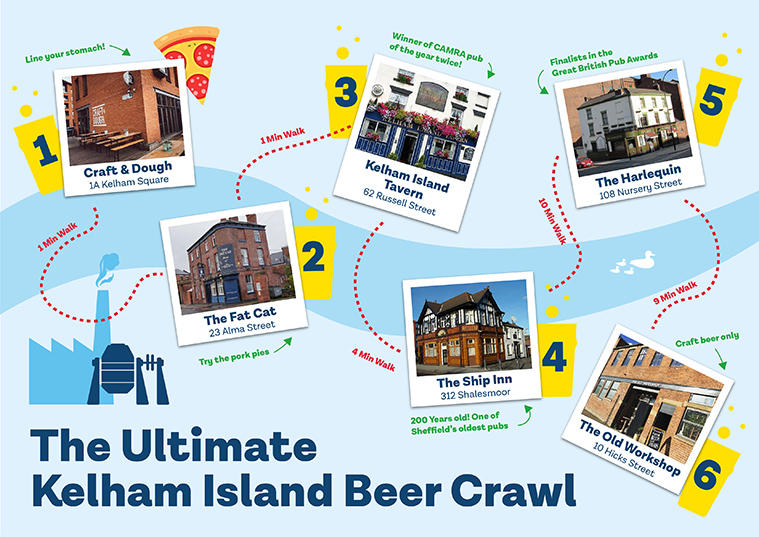 Kelham Island, Sheffield's famous 'Valley of Beer', is the ultimate place to partake in an ale trail.
This area is pretty much a constant beer festival all year-round, with nearly every pub firmly stationed on the ale map of Sheffield.
Ale Stop 1: Line your stomach at Craft & Dough
The name says it all. Craft and Dough stock a huge selection of top-quality craft beers from local brewers and across the country - all accompanied by delicious artisan pizzas.
Location: 1A Kelham Square
1-minute walk
Ale Stop 2: The Fat Cat
Just around a few streets down, hit The Fat Cat - the definition of a proper british pub. Working as the Kelham Island Brewery tap, it's the ideal place to sink a local, real ale.
Location: 23 Alma Street
1-minute walk
Ale Stop 3: Kelham Island Tavern
Winning CAMRA pub of the year - not once but twice - just around the corner is the Kelham Island Tavern. Choose from on of their 13 traditional ales and have a stroke of the pub cat.
Location: 62 Russell Street
4-minute walk
Ale Stop 4: The Ship Inn
Decorated with Sheffield images, this pub has a truly local heart. The iconic Ship Inn has been opening its doors for over 200 years - enjoy a real craft ale from the surrounding area in one of Sheffield's oldest pubs.
After a few pints now, why not couple your local brew with a delicious artisan snack here?
Location: 312 Shalesmoor
10-minute walk
Ale Stop 5: The Harlequin
A slightly longer stroll gives you a moment to digest your first 4 pints and that delightful snack. Head 10 minutes down the road to The Harlequin, finalists in the Great British Pub Awards. Here you'll have a huge range of ales; from local Exit 33 brews, right through to 10 hand pulled beers and 11 keg products.
Location: 108 Nursery Street
9-minute walk
The Final Ale Stop: The Old Workshop
The Old Workshop, a new addition to the Kelham Ale Trail, is strictly a craft beer only pub. Boasting an insightful collection of ever-changing ales, choose from their 7 drafts or 25 bottles.
Location: 10 Hicks Street
Sheffield's best beer festivals
Not only is Sheffield stuffed with top-notch ale drinking establishments, there are also regular beer festivals across the city.
Steel City Beer & Cider Festival
This annual Sheffield festival, hosted by Sheffield & District Campaign for Real Ale, hits its 45th year in 2019.
When: 16–19 October 2019
Where: Kelham Island Industrial Museum
Grenoside Beer Festival 2019
Brought to us by Yellow Jersey Team, join for a full day of ale, fantastic food from local vendors and music fun.
When: 14th September 2019
Where: Grenoside Community Centre, Sheffield


So that rounds up our Sheffield Ale guide. We hope it helps you to find the real ale pub of your dreams! If you'd like some grub to soak up some ales, why not check out our guide to Sheffield's best independent restaurants. Or, if you'd like to mix up your ale houses with some bars, our guide to the best bars in Sheffield.