← Return to all Blog Posts
Seeking the Outdoors in Sunny Sheffield - 5 Popular Local Attractions
06/06/2019
Exam season for undergraduates at Sheffield Hallam University finally ends at the end of May. So, whether you're in need of a revision break or making the most of the end of the academic year, we've put together a list of fun activities to make the most of your time in summertime Sheffield.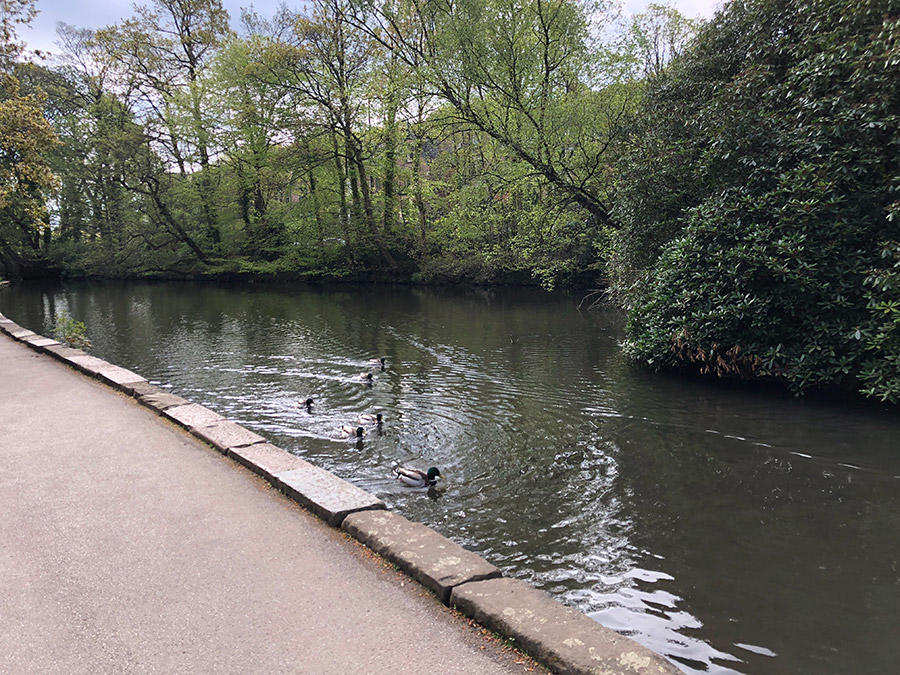 Go for a walk or a picnic with friends to make some stress-free memories in the sun!
1. Tropical Butterfly House, Wildlife & Falconry Centre
This exotic establishment includes the Butterfly House, Meerkat Mansion, Lemur Heights, Otter Springs, Parrot Aviary, Bird of Prey Center and, Dinosaur Trail. This is the perfect place for an animal lover's getaway. Student tickets are £12.50 but ID is required. From Ecclesall road this is a 30-45-minute drive.
2. Botanical Garden
To visit a local spot, why not head to the Botanical Gardens. Residing on Ecclesall Road, the nearest entrance to the garden is only a 5-minute walk from the Gnome Student Homes office. With 19 acres - including a Glass Pavilion which houses a collection of exotic plants - you are guaranteed the perfect opportunity to have a picnic in this beautiful, natural setting. Plus, the entry is free!
3. Chatsworth House
Explore this historic and impressively beautiful palace, garden and farmyard, including the Devonshire Collection of art and historic archives. The surrounding park covers 1,000 acres and is home to deer, sheep and cattle. Guests are encouraged to go on walks to appreciate the historic landscape.
During the summer period, last entry to the house is 4pm, the farmhouse is 4.30pm and the garden is 5pm. For access to all areas, an adult ticket costs £24, parking is free with all tickets booked online and you can receive a £4 reduction when you visit via bus. Located in the heart of the Peak District, the easiest way to travel would be by car which is a 30-minute drive from Ecclesall Road. Alternatively, you could get the 218 bus for a direct route to Chatsworth from Sheffield.
4. Rivelin Valley Nature Trail
This beautiful and popular nature trail takes roughly 1 hour and 30 minutes to walk. Reach the trail via a 10-minute drive from Ecclesall Road to immerse yourself in nature - including trees and waterfalls. Explore the industrial history of the area, play on the stepping stones and finish the journey at the café. Perfect for a sunny day's walk, and you're likely to bump into some happy dogs too!
5. Endcliffe Park
The park contains a café, lakes, ducks, waterflow, floral features, statues, sculptures, woodlands, a riverside walk and the Sheffield round walk. Endcliffe Park is only a 20-minute walk away from the Gnome office, simply follow Ecclesall Road to reach Rustlings Road. The park is open every day from dawn to dusk and it's completely free. There is a lot to do at this very local and attractive destination.