← Return to all Blog Posts
The Complete New Student Guide to Sheffield
23/10/2020
COVID-19 Note: Currently, Sheffield is under government restrictions meaning that not every pub, bar, restaurant or shop is open. Please see the government website to learn more about coronavirus restrictions in Sheffield.
Moving away for University is a huge deal - not only will you be living on your own for the first time and meeting new people, you'll be in a brand new city!
Luckily for the incoming students of Sheffield Hallam University and the University of Sheffield, you are in for a real treat as Sheffield truly is a lively, green and exciting place to live.
With an estimated student population of 60,000, it really can be considered a true student city. Not only is it a welcoming home for students of both universities, there is a lot to Sheffield too.
With a vibrant nightlife, thriving independent scene and the Peak District on our doorstep.
That is already a lot to take in, so to make it easier for you to navigate the Steel City, Gnome Student Homes have produced a comprehensive guide to the city, designed. We'll be taking you on a virtual tour of where to eat, drink, shop, study and entertain yourselves!
The Sheffield Universities
First things first, you should know about where you will be studying. Sheffield has not just one, but two large universities, The University of Sheffield and Sheffield Hallam University.
Sheffield Hallam has two campuses, City Campus and Collegiate Campus. The City Campus is, naturally, located in the city centre - the university buildings are mostly concentrated within Arundel Gate and Sheaf Street. Conveniently, the Student's Union, science park and main entrance are located across from Sheffield Train Station.

Collegiate Campus is a little further out, nestled next to Ecclesall Road; this area is a student hotspot and public transport regularly runs between here and the city.
The University of Sheffield is more spread out than Hallam, the universities' buildings are located in the City Centre to Ranmoor - different departments are spread out across Sheffield. Many, including the iconic Art's Tower, Information Centre and the Student's Union.
How many students at the University of Sheffield?
As of December 2018, there are 29,666 undergraduate students studying at the University of Sheffield, and 10,492 postgraduate students. This is a total of 40,158 students at the University of Sheffield.
How many students at Sheffield Hallam University?
As of the academic year 2018/19, there were 24,320 undergraduate students at Sheffield Hallam University and 6,400 postgraduate students. This means that Sheffield Hallam University has a total student population of 30,715.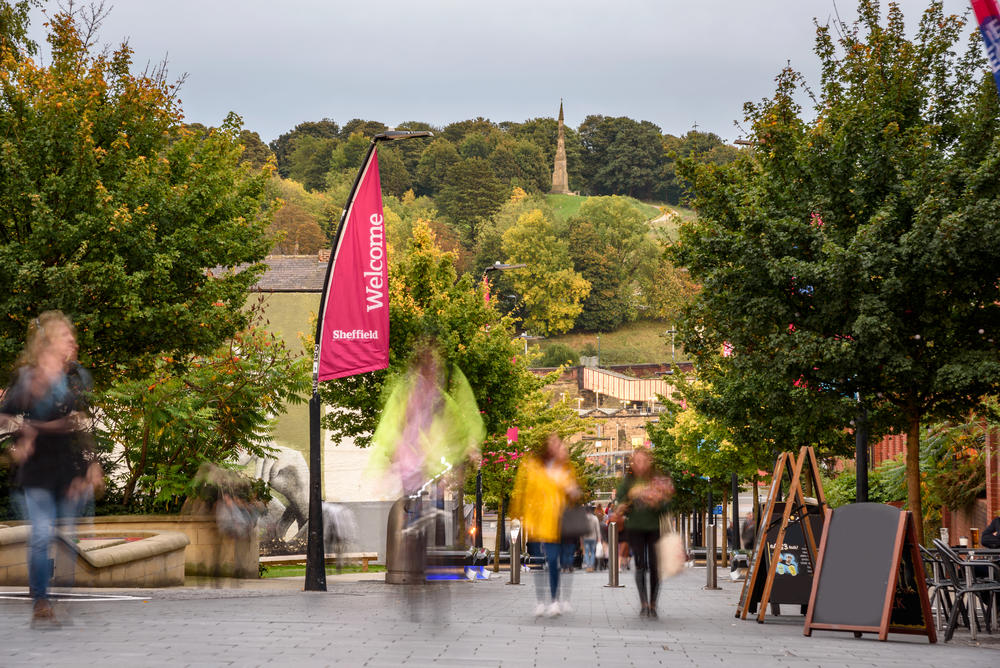 Sheffield's Student Areas: Where Should I Live?
When it comes to selecting the best area in Sheffield to live as a student, you're spoiled for choice. However, you are spoiled for choice when it comes to choosing your perfect student home.
Whether you prefer the loud nightlife, somewhere more filled with relaxing coffee shops, or something a little closer to nature - Sheffield's student areas often have a blend of green spaces and great places to shop, eat and drink.
Naturally, the city centre of Sheffield is a popular choice for many students. With close proximity to both universities, great places to shop, lots of choice for restaurants and a lively nightlife - it really is a student's paradise!
However, like most city centres, there are multiple areas within the city centre itself. If you're looking to be closer to the action, you'll be looking at the Devonshire Quarter, whereas those looking for a more chilled vibe should start their hunt closer to the train station.
It is likely that in the city centre rent will be higher than other areas, however, for the convenience it could be worth it.
Affectionately known to Sheffielders as 'Eccy Road', there is no doubt that you will spend a lot of time on Sheffield's 'Golden Mile'. Ecclesall Road itself stretches for over three miles and has the blend of restaurants, pubs, shops, parks, bars and more.
Alongside the countless list of things to do on Eccy Road, there are plenty of spacious homes and cosy flats in this area, making it a great place to live with your friends.
Its location is particularly convenient for those who study at Sheffield Hallam's Collegiate Campus, and for this reason you can expect more Hallam students to live in this area.
However, the social benefits of living on Ecclesall Road and the regular transport links means there are still many University of Sheffield students here too.
Crookes
Crookes is a small suburb in Sheffield which is popular with generally at, but especially University of Sheffield thanks to many of the buildings being located at the foot of its hill.
This is a popular area for living in second or third year, as it's close enough to both universities, but offers the privacy of living in terraces in a popular student area.
The walk up to Crookes is a thigh burner, but it's worth it for the quaint cafes, well-priced pubs, well-stocked charity shops and the stunning views from Bole Hills. There's also a Co-op and Sainsburys on the road, so you won't need to venture too far.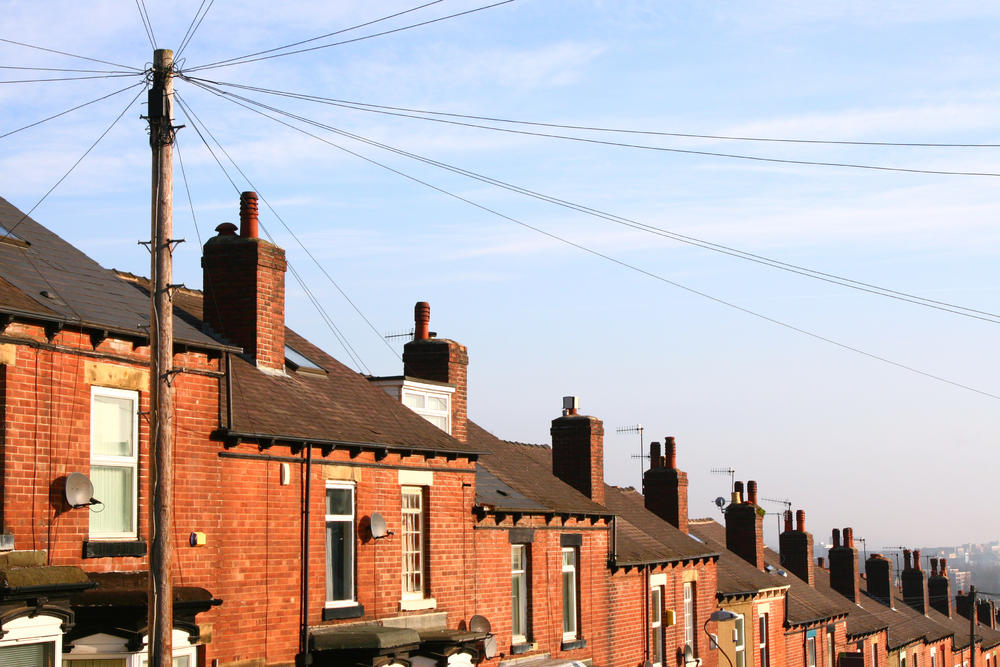 Broomhill
Down the road from Crookes, Broomhill is an energetic area bursting with shops, restaurants, cafes and bars. Whether you want somewhere to eat and study, or a late night snack after a night out, this area has it all.
The accommodation for students in Broomhill mostly comprises terraced houses and flats, but you're bound to find a range of houses to suit your group size.
Broomhill is predominantly a University of Sheffield area due to how close it is to a number of the buildings, but you are likely to find students wherever you go in this area.
Crookesmoor borders Crookes and Broomhill, so you can expect to be close to all of the amenities that these two student suburbs offer - as well as Crookesmoors own, which notably includes Ozmens, a 24 hour off licence and convenience store.
Like Crookes and Broomhill, many of the student accommodation options in this area include terraces and flats. There is a large student population within Crookesmoor, so you can expect it to be lively (but do respect local residents too!).
University of Sheffield buildings are within the closest proximity to Crookesmoor, including the Goodwin Sports Centre which offers sports facilities, a gym and swimming pool for students.
Where to shop in Sheffield?
Retail therapy can be just the ticket when you're studying hard - perhaps you're in need of a house plant to brighten up your student room, fancy dress for a party or just want to browse.
Sheffield has a wealth of shops, from the familiar clothing chains to the independent stores, exclusive to the Steel City - you're bound to find somewhere you'll love!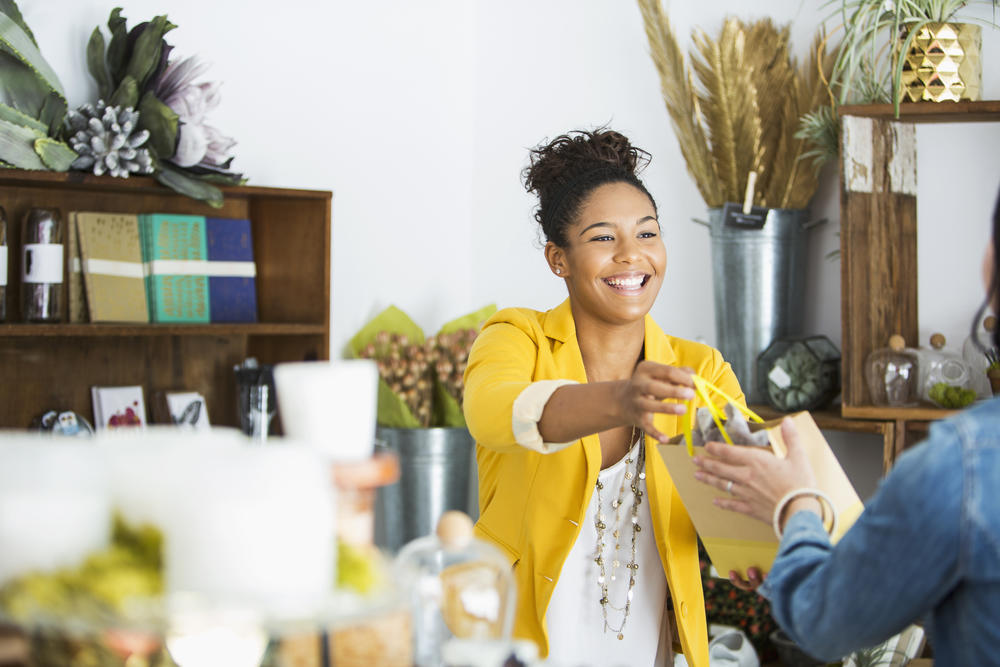 MoonKo
On popular city centre road, Devonshire Street, there are some real treats - MoonKo is one of them. Specialists in ethical goods, MoonKo stock 100% handmade gifts and trinkets, including plant pots, t-shirts and prints.
They've also got a great range of botanicals and succulents, with their back room often overflowing with bright and wonderful plants to choose from. We'd definitely recommend a visit!
La Bilblioteka
Bored of reading course books? Treat yourself to something a little different with independent book and magazine retailer La Biblioteka. With friendly and knowledgeable staff, you'll be able to pick out a classic, or maybe something new to read.
Based in Kommune, in the city centre, you can also have a drink or bite to eat with your new reading material.
Sheffield Skin Care
If you find yourself in need of some TLC, Sheffield Skin Care provides some of the most quality soaps, candles, oils and more to help you relax and enjoy some self-care.
Based on Crookes high street, but widely available in many independent stores across Sheffield, we recommend this shop for all your skin case and relaxation needs.
Spinning Discs
For the music lovers, there are a number of fantastic record and music shops in Sheffield.
Spinning Discs on Chesterfield Road in Meersbrook, having recently moved into their bigger premises, they provide a perfect, chilled environment to browse their extensive record collections which consists of local names, as well as household names.
Where to eat in Sheffield?
Visiting a city's restaurants is one of the best ways to get to know a city, and there is a lot to learn about Sheffield's eateries. Whether you're looking for something quick and easy, authentic, vegan or cheap - we promise, there will be somewhere on Sheffield's streets.
Here are a few of the staples that you must try during your time in the Steel City.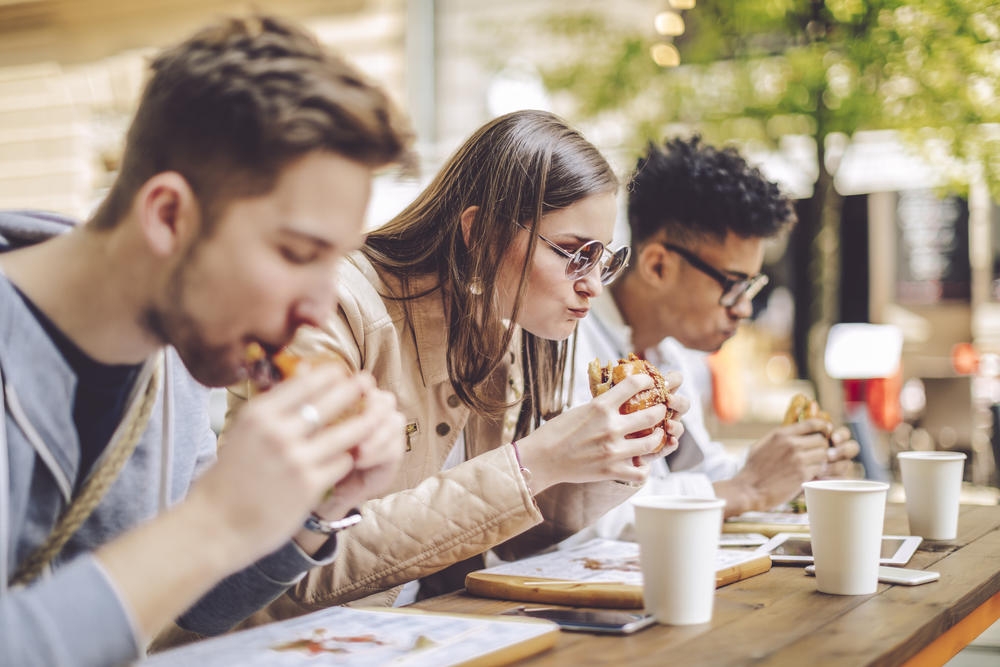 Ashoka
The first Indian restaurant in Sheffield, Ashoka is famous in these parts for its 'reyt good curreh' and you have to try it! Blending authentic Indian flavours with Sheffield culture, this restaurant had to be first on the list.

Based on Ecclesall Road, they're already in prime position for the students of Sheffield. Whether you're looking to dine in their cosy restaurant, or looking for a tasty takeaway, Ashoka will have you covered.
Street Food Chef
As the name suggests, Street Food Chef has humble beginnings, selling Mexican food on Sheffield's streets. Now with their own premises and award-winning food, they are a much loved addition to Sheffield's food scene.
If burritos, fajitas and quesadillas are your thing, make sure to stop by their Arundel Gate or Sharrow Vale Road store and try out one of Sheffield's best.
Nottinghamshire House
You can't be living in Yorkshire without locating a pub selling some of Sheffield's finest pies - the Nottinghamshire House is definitely that place.
Located in Broomhill, the Notty House (as you'll soon refer to it as) is a pie haven. With fresh, homemade pies always on offer
Lucky Fox
For fans of fried chicken, there is no way you can miss Lucky Fox! Located on Division Street in the city centre, they have been serving up chicken, waffles and beer for a number of years - winning the hearts and minds of students and locals alike.
The menu is available from lunchtime until late, so whether you're fancying a light bite or a full blown feast, Lucky Fox is the place. Just be sure to check their availability as they can get pretty busy.
Make No Bones
Serving up vegan food in Sheffield since 2013, Make No Bones are one of the best known plant-based eateries in the city. Having been placed in multiple locations across the city, they've made their name with their delicious flavour combinations and realistic vegan meat.
Now located in The Old Workshop in Neepsend, where you can pair their delicious vegan menu with cocktails. We recommend getting yourself down here.
Where to drink in Sheffield?
Whether it's a full blown night out, date night, or just a few, there are a number of places to drink all over Sheffield.
From your reliable watering holes, to the more unusual, there is something to please everything across Sheffield - we'll show you some of the highlights.

We've picked a few options here, but if you'd like to get a more comprehensive overview of Sheffield's best drinking spots and their student offers, why not check out our guide to Sheffield's best bars.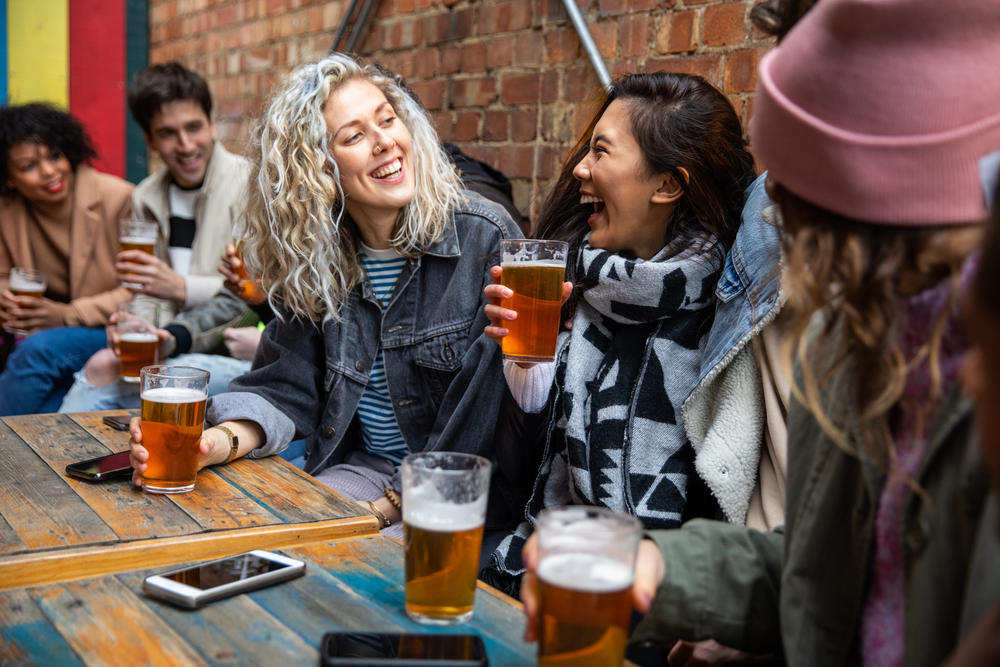 The Itchy Pig
Based in Broomhill, The Itchy Pig is a micro pub serving up fantastic ales and craft beer from local and afar.
If you're looking for a more relaxed evening out with a good supply of high quality beer - this is the place to be.
The Beer House
Another one of Sheffield's fine micropub, The Beer House is located on the vibrant Ecclesall Road. It has a cosy and friendly atmosphere, perfect for a quiet one or the start of your night.
Not only does it have a constant rotation of exceptional cask and draft ales and beers, but it is in prime position for a great night out. You'll be surrounded by a number of pubs and restaurants to go onto next.
Forum
With the convenience of being based in the town centre, Forum has been a hit with students for years. Not only does it have an expansive drinks offering, including delicious cocktails, but it also has a tasty menu.
Add this to your list of bars for a night out or just stop in when you happen to be in town, either way it's always a good time!
Molly Malones
For the less quiet nights, Molly Malones has got a lot of entertainment and even more character. It's a large Irish bar based on West Street.
In addition to its here, you can catch rugby, football, UFC, boxing and more with their multiple screens and large projector. The atmosphere is always great for particularly big events
Where to revise and work in Sheffield?
Sometimes you need a break from the library's bright lights or your own room when you're revising or crafting your dissertation, coffee shops and co-working spaces are often great alternatives.
In Sheffield, you'll find an array of places to study, with a supply of decent coffee and treats!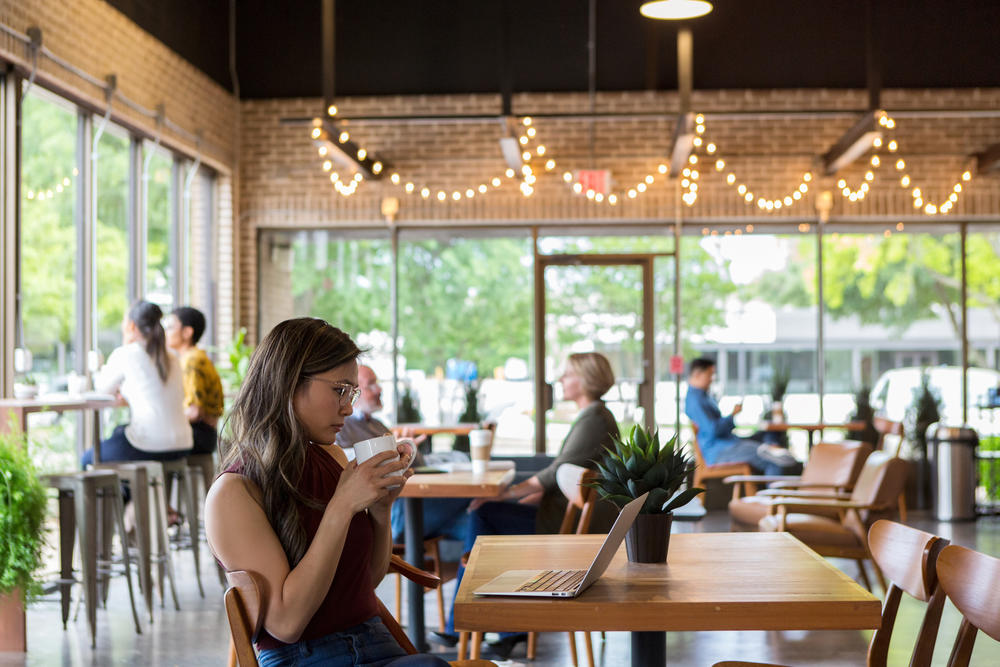 200 Degrees
Originating in Nottingham, 200 degrees is an independent coffee shop that has gone from strength-to-strength since 2012. They roast their own coffee and often have great snacks and sandwiches available to fuel you through the day.
Serving up smooth coffee and offering an ambient and relaxed atmosphere, if you need to write an essay or go over lecture notes, we recommend this as a place to do it.
Hygge
Inspired by the Danish phrase which refers to a mood of comfort, Hygge Cafe located in the city centre at Fitzalan Square is designed for guilt-free studying. This makes it a popular spot with remote workers and students alike.
Not only does it have tasty coffee and snacks for your day of revision, it's seating options are unique - if sitting at a table doesn't suit you, that's fine, there are snugs, beds, swinging baskets and much more.
Nam Song
Located in Broomhill and Sharrow Vale, Nam Song is a veitnamese coffee house and (delicious) kitchen with a chill vibe. Choose to sit at a table or the more traditional option of the floor.
WIth plug sockets, strong coffee and delicious food - this is a spot you can really get some work done in. Nam Song has been known to have refillable coffee offers running early in the morning too, so what's not to love?
How To Travel Around Sheffield?
So, you know where is best to go - but how do you get around it? Luckily, Sheffield is a fairly small city and walking or cycling
However, for the days you are running a little late or just need to take the public transport option, there are plenty of these too. Get to know them.
Sheffield Supertram
Something you'll see running through the city centre is the Sheffield supertram. On this, you can get around to many areas in the city - including Meadowhall, which is one of the largest shopping centres in Europe.
To find out more about planning your journey on the tram, you can visit the website for more information.
Sheffield Bus System
In addition to the tram network, Sheffield also has a wide-reaching bus service. You can even get to the Peak District for a hike via bus! However, for the more day-to-day journeys, you can use South Yorkshire's travel planner to learn more.
The buses in Sheffield conveniently accept contactless payment, making it easier for you when you've forgotten change!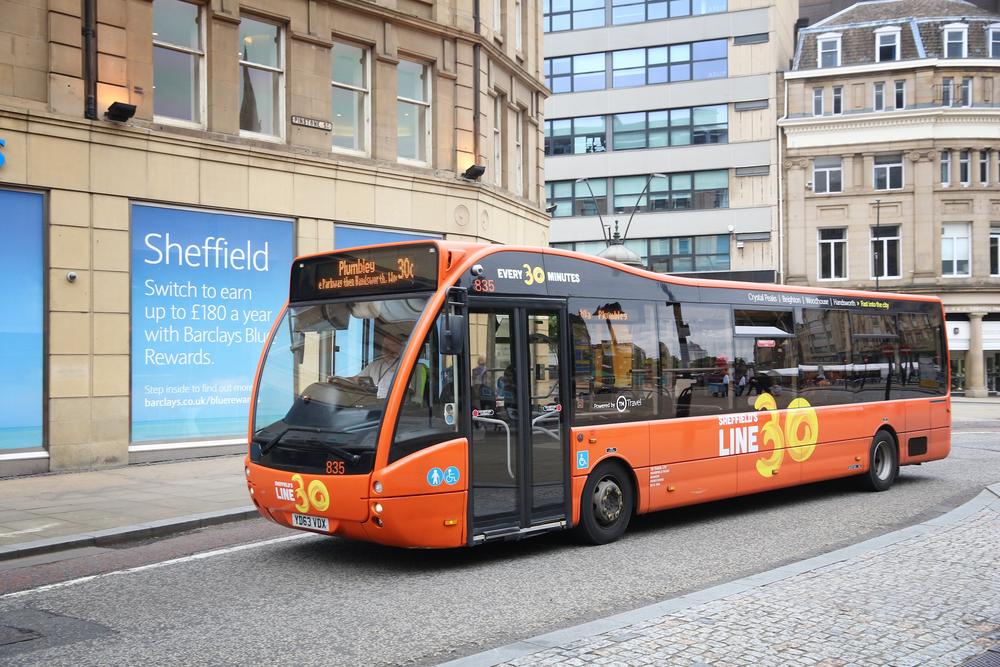 Taxis in Sheffield
Not quite public transport, but if you need to get a taxi for any reason in Sheffield, Uber and City Taxis operate in Sheffield. Both of these services operate through downloading their respective apps.
We hope you enjoy living in Sheffield - if you're looking for your next Sheffield student accommodation, why not have a lot at the properties we have on the market?