← Return to all Blog Posts
8 Restaurants for the Perfect Valentine's Date on Ecclesall Road
11/02/2019
Valentine's Day is the perfect excuse to treat your-self to a special night out. What better way to do this than trying out a restaurant?
For those looking to fill themselves with food and drinks on Ecclesall road this year, We've put together this list of the top restaurants in the area, according to Google reviews. They have a range of price tags and cuisine styles, so you're sure to find one that suits your perfect Valentine's date.
You can also check out our guide to the best independent restaurants in Sheffield.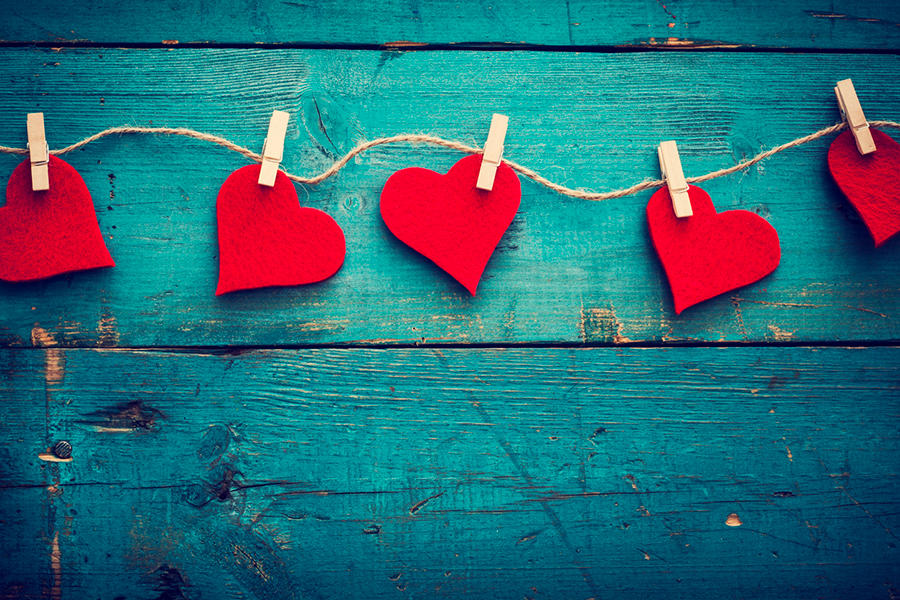 1. All-Siam Thai Restaurant
All-Siam is a traditional, authentic, fresh Thai food restaurant. It was awarded TripAdvisor's certificate of excellence in 2016.
Their menu offers a range of salads, curries, stir-fry and more, with a wide variety of vegetarian dishes too. Find the restaurant next to Hunter's Bar roundabout, or if you would rather eat at home, takeaway is available.
Open from 6pm-10pm every night.
Rated 4.7 stars on Google reviews
[Insert image of Koko]
2. Koko
This traditional Pan-Asian style restaurant offers sushi, noodles and Japanese food on their high-quality menu - what more could you want?
Open from 6.30pm-11pm Tuesday to Saturday.
Rated 4.7 stars on Google reviews
3. Bloc Pizza
Bloc Pizza creates Californian-style sourdough pizzas with classic and non-traditional toppings, as well as a range of coffee, smoothies, salads and desserts.
Located next to Mud Crab Ace, Bloc deliver great food at a fair price.
Open from 11am-11pm every-day.
Rated 4.5 stars on Google reviews
4. Ashoka
This traditional Indian-style restaurant is one of Sheffield's oldest curry houses. With a cosy and contemporary setting, you can enjoy your favourite curry, with a selection of charcoal grilled meats or vegetable-based dishes.
Open from 6pm-11pm every day.
Rated 4.4 stars on Google reviews
5. Nonna's
A classic Italian restaurant with a contemporary twist; the menu at Nonna's is constantly evolving, with dishes proudly created with many of the ingredients sourced from Italy.
Nonna's has a Valentine's Day menu available, with vegan, vegetarian and gluten-free options for everyone to enjoy.
Open from 8am-11pm every-day except Sundays.
Rated 4.4 stars on Google reviews
6. The Lost and Found
Once described as a 'Horticultural Haven', The Lost and Found serves cocktails and seasonal dishes in a beautiful setting. If that isn't perfect enough for a romantic evening, a Valentine's Day menu is available from February 14th-17th (Thursday to Sunday).
This includes a dietary and allergen guide to cater to everyone's needs. The menu provides an arrival drink and a 3-course meal with a variety of choices for each course. With a higher price tag, this is perfect for the ultimate treat day.
Open from 11am-11pm every-day.
Rated 4.2 stars on Google reviews
7. Mud Crab Ace
With American and Mexican-style cuisine, Mud Crab Ace offers burgers, taco wraps, fried chicken, beef chilli, pulled-pork, fries, BBQ, tlayudas and more. Wash it down with an eccentric cocktail and some cronuts (YUM).
Open from 11am-11pm every-day, although shuts at 10pm on Sundays.
Rated 4.2 stars on Google reviews
8. Porter Brook
Porter Brook has a wide menu, offering classic British pub food made from high-quality ingredients; catering to vegan and vegetarian diets. This Sheffield pub also provides TV sports, Wi-Fi and a selection of real Ales. Try out the great cocktail deals available for this Valentine's Day.
Open from 11am-11pm every-day except Sunday.
Rated 4 stars on Google reviews