← Return to all Blog Posts
Best Coffee Spots on Ecclesall Road to Revise in
17/12/2018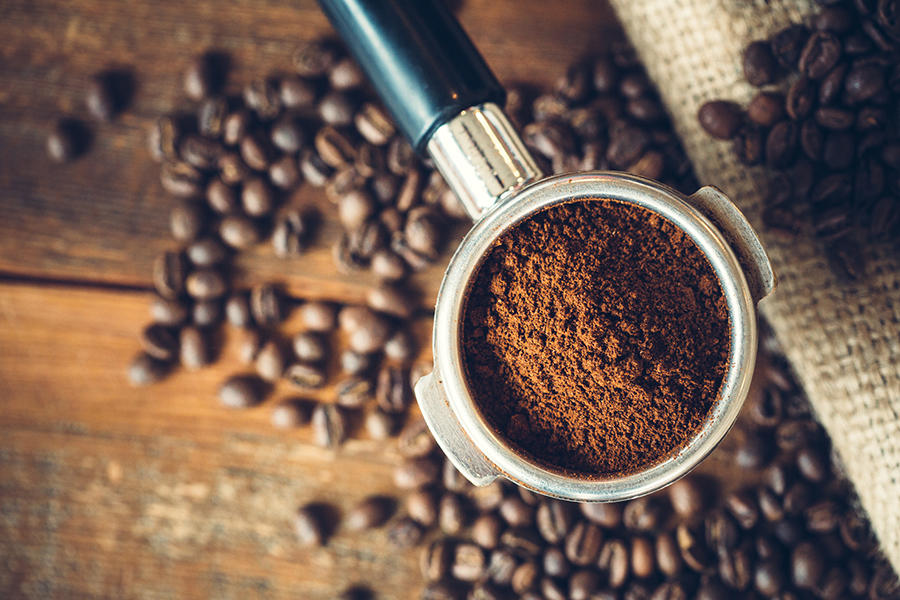 For those moments when your Wi-Fi drops, the library is busy or you're just itching to go somewhere new to revise, many people opt for a coffee shop.
You can get a coffee and maybe even a cake while you utilise the free Wi-Fi, and people watch when your brain needs a minute's break from your dissertation. You can find many coffee spots on Ecclesall. They all offer free Wi-Fi and if your budget is tight, you can price match for cappuccinos on Ecclesall road here.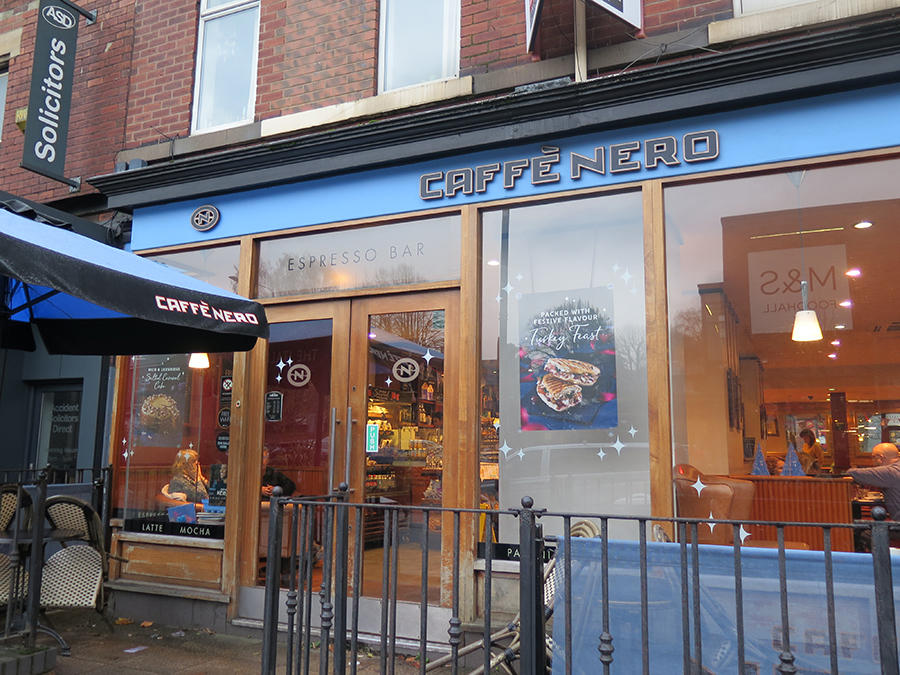 1. Caffé Nero
At Caffé Nero, you will find the perfect place to sip a warm cup of coffee while writing your most dreaded essays. Here you can buy hot food, cakes, specialty items for the festive season and more. They also cater to a range of diets; plus, you can pay on their app which will give you access to exclusive offers and a digital loyalty card.
The café is only a short walk from the library, opposite M&S. Open from 7am-5.30pm during week days, 8am-6pm on Saturdays and 8:30am-5:30pm on Sundays, you will have plenty of time to treat yourself to a break from the library.
Cappuccino from £2.65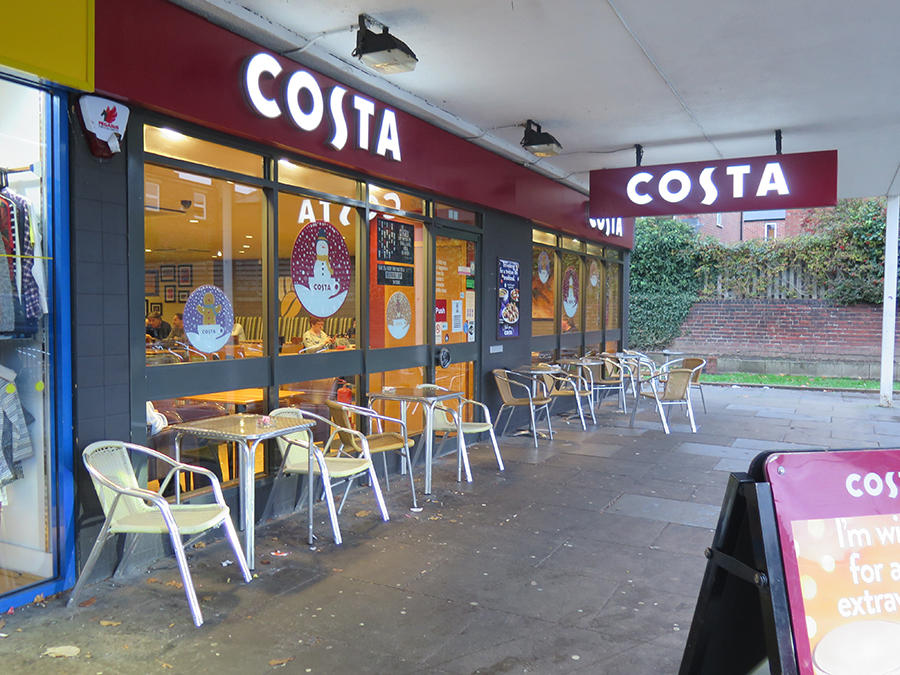 2. Costa Coffee
The Costa Coffee on Ecclesall road is bigger than most other coffee shops in the area and situated right next to the large Tesco Metro. Join the Costa Coffee Club by registering your Costa card on the Coffee Club app to receive 100 bonus points, unlimited Wi-Fi, and the ability to earn and spend points.
Enjoy some festive favourites, hot food, Costa ice, and cakes which all cater to a variety of diets including vegan options. The company is also well known for its sustainable contributions. The opening times are; 6.30am-7pm during week days, 7am-7pm on Saturdays and 7am-6pm on Sundays.
Cappuccino from £2.45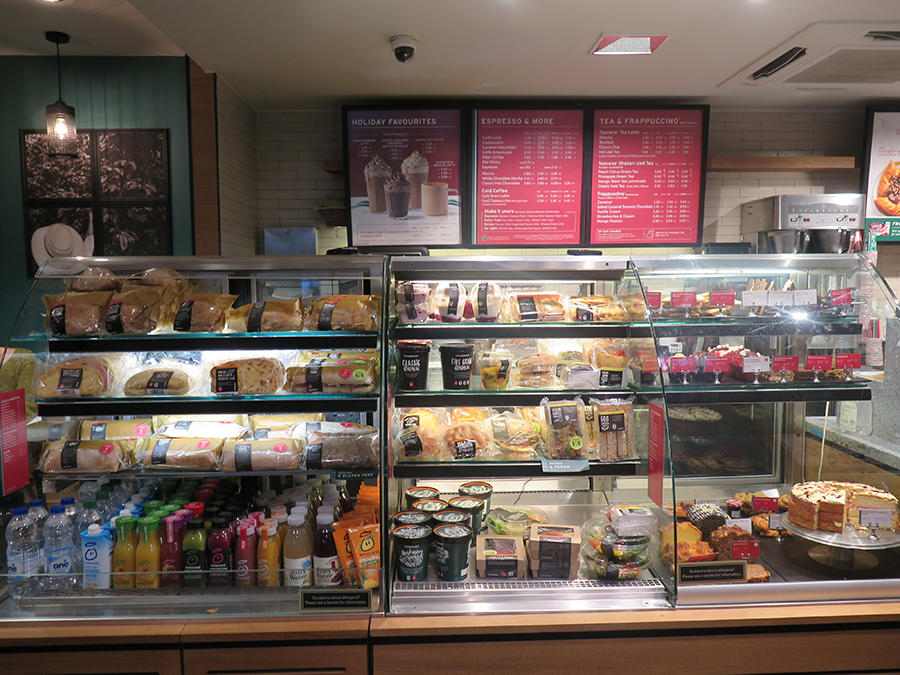 3. Starbucks
Starbucks is smaller than the Caffé Nero and Costa Coffee on Ecclesall road, but you can expect a similar atmosphere. They also have an app for Starbucks rewards on; hot food, cakes and seasonal drinks which all cater to a range of diets with vegan options ethically sourced.
The shop is situated across the road from Collegiate campus and opens from 7am-7pm during week days, 8am-7pm on Saturdays and 8:30am-6pm on Sundays.
Cappuccino from £2.40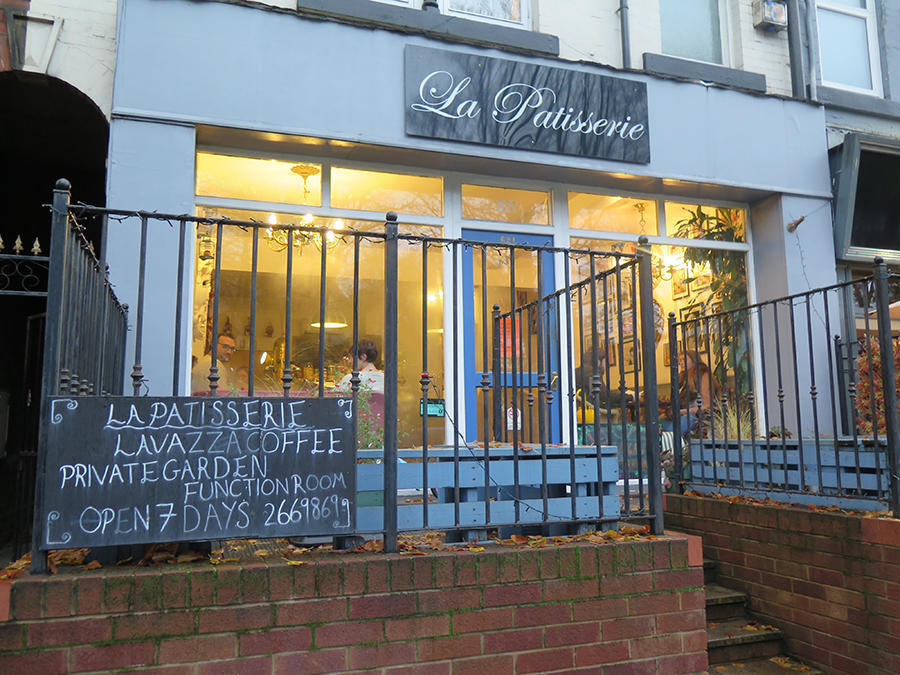 4. La Patisserie
La Patisserie is a French-inspired cuisine in a beautiful vintage style café. It's the perfect brunch spot, whilst it's also great for a quick coffee and a cake. With free Wi-Fi available, it is an ideal place to bring your laptop and have a caffeine-fuelled study session. They even offer vegan sandwiches and paninis! You will find La Patisserie open from 9am-4.30pm every day.
Cappuccino from £2.30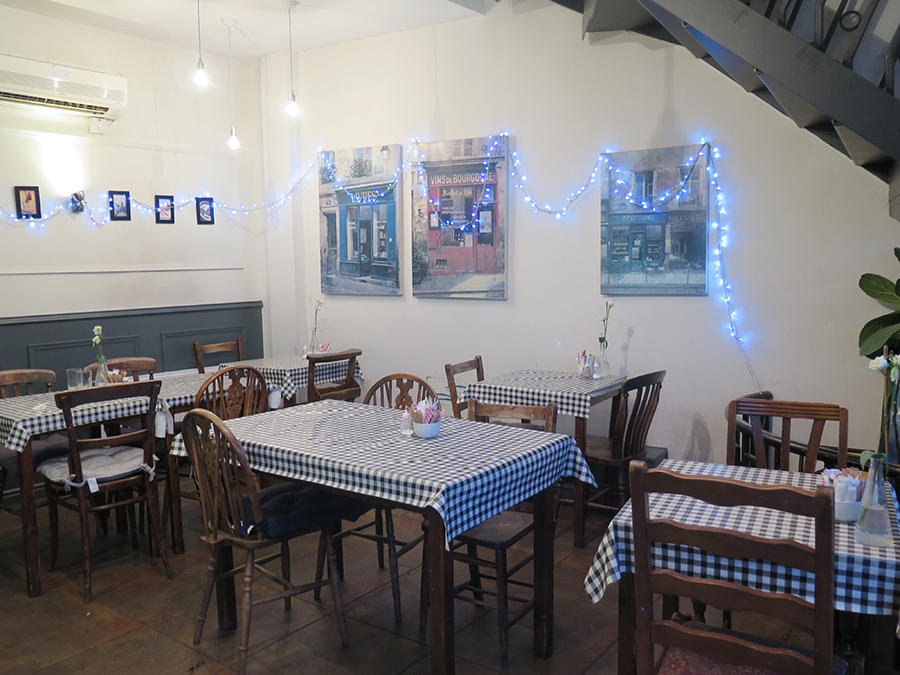 5. Ceres
Ceres is a French café and bistro. They do coffee, brunch, lunch and crepes. Students get a free dessert with every main meal if ordered on a weekday - simply show your student card to staff. They have a range of vegetarian options on the menu.
Located off of the Hunters bar roundabout, this is the ideal spot if you're trying to avoid the queues around Collegiate campus. Open 9am-10.30pm on Wednesday to Saturday, 10am-3:30pm on Sunday and 9am-4:30pm Monday and Tuesday. You're sure to love the friendly, welcoming attitude here.
Cappuccino from £2.20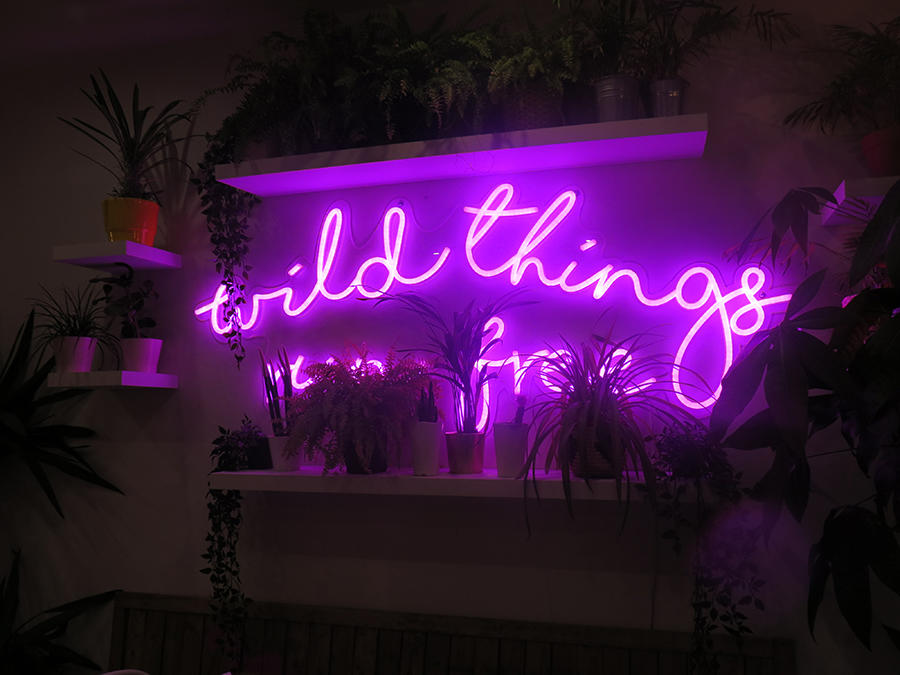 6. Pom
You can find Pom – a vegan and vegetarian café with Instagram worthy décor - on Sharrow Vale Road, adjacent to Ecclesall road. They offer food and a large tea and coffee selection. Open from 9am-5pm Monday-Saturday and 10am-3pm on Sundays, Pom is definitely worth a visit. For students wishing to revise, it has quite a relaxed and friendly atmosphere to make use of the free Wi-Fi within.
Cappuccino is £2.50
Special mentions in the city centre:
Steam Yard
Elm Sheffield
Marmadukes Café
Ink and Water
The Depot Bakery
Tamper Coffee